The Barbers
Multi-location barber company website
overview
Multi Location Website
Today, with ten Clark County Locations, seventeen Portland area locations, three Spokane locations, one Corvallis location, one Eugene location, over 300 Barbers and cutting the hair of over 50,000 customers a month.
Our new website re-design was built to help the brand and all the individual locations
services
Design & Development
Development
E-Commerce
website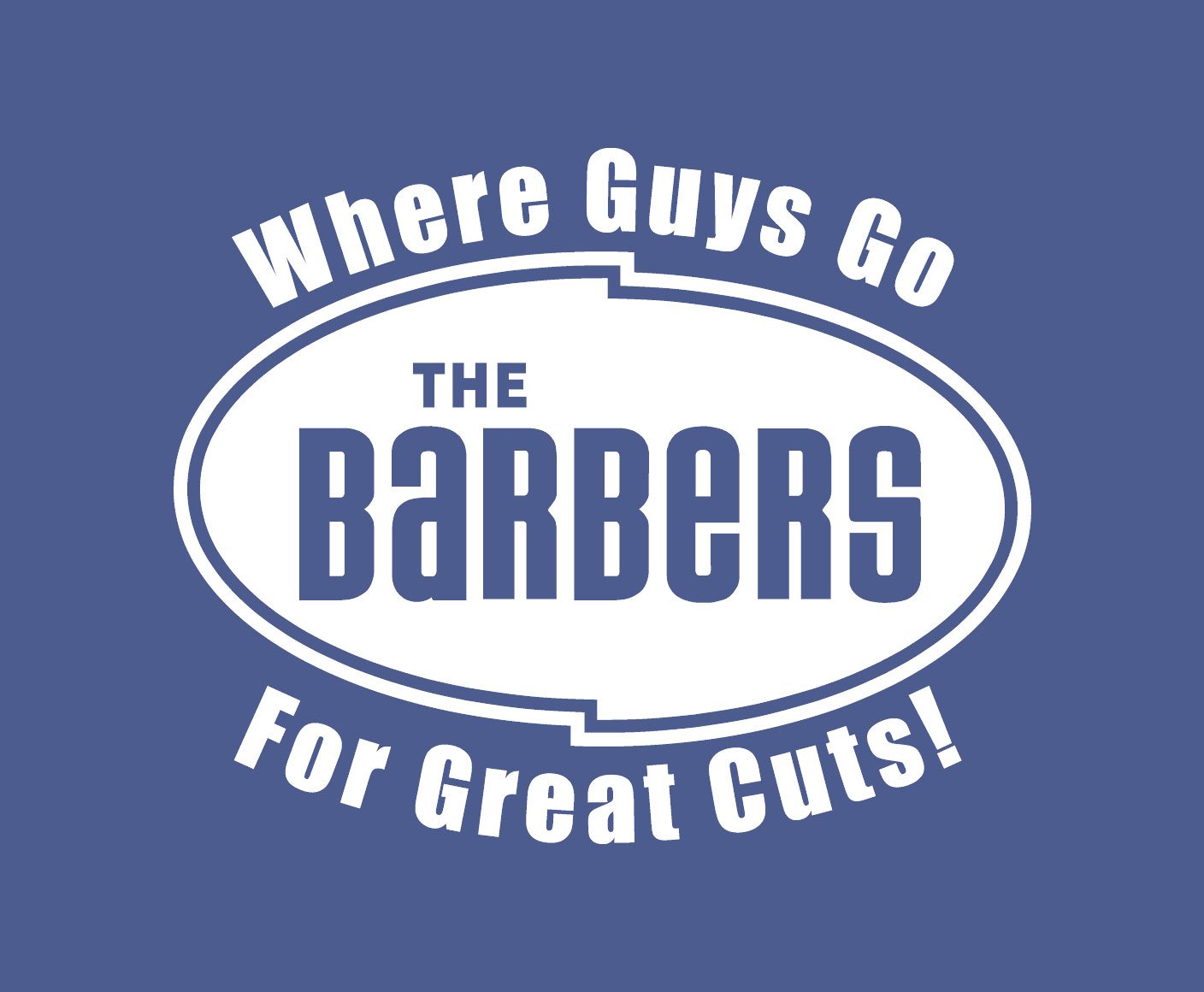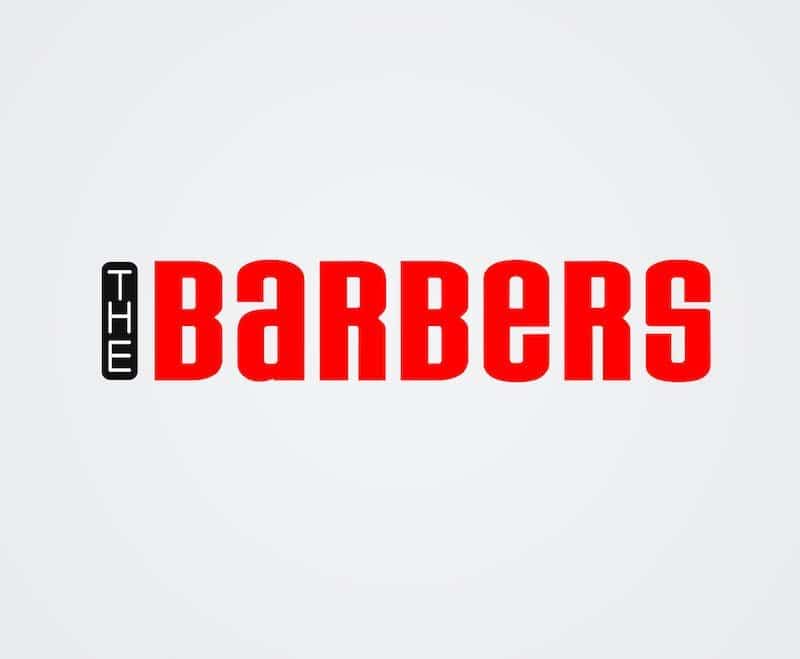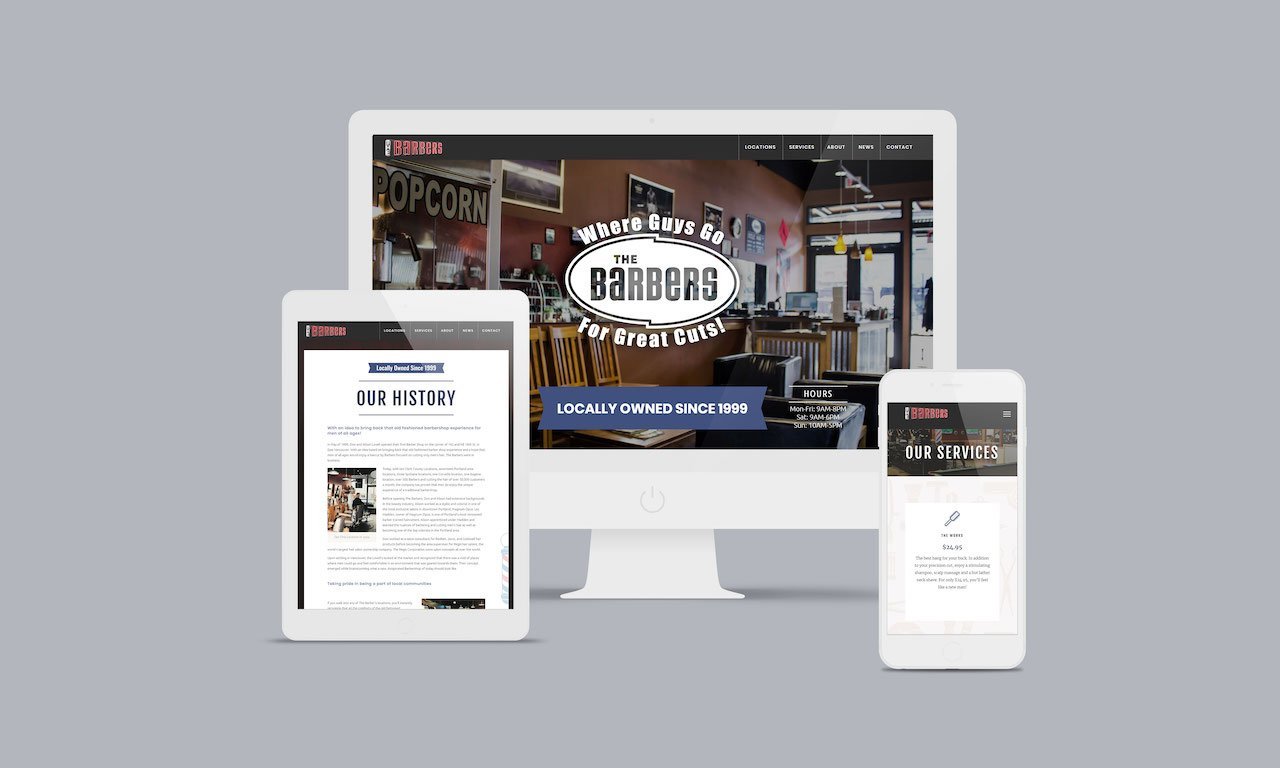 Our re-design starts with learning the story behind the current website.
The Barbers is just a great local family owned business (that a number of us have used for our own haircuts).  The old website helped them initially, but as the web became more mobile and less desktop it was time for re-design.
It was important to still keep some of the original brand barber feel. We also wanted to come up with a better way to show off the individual locations.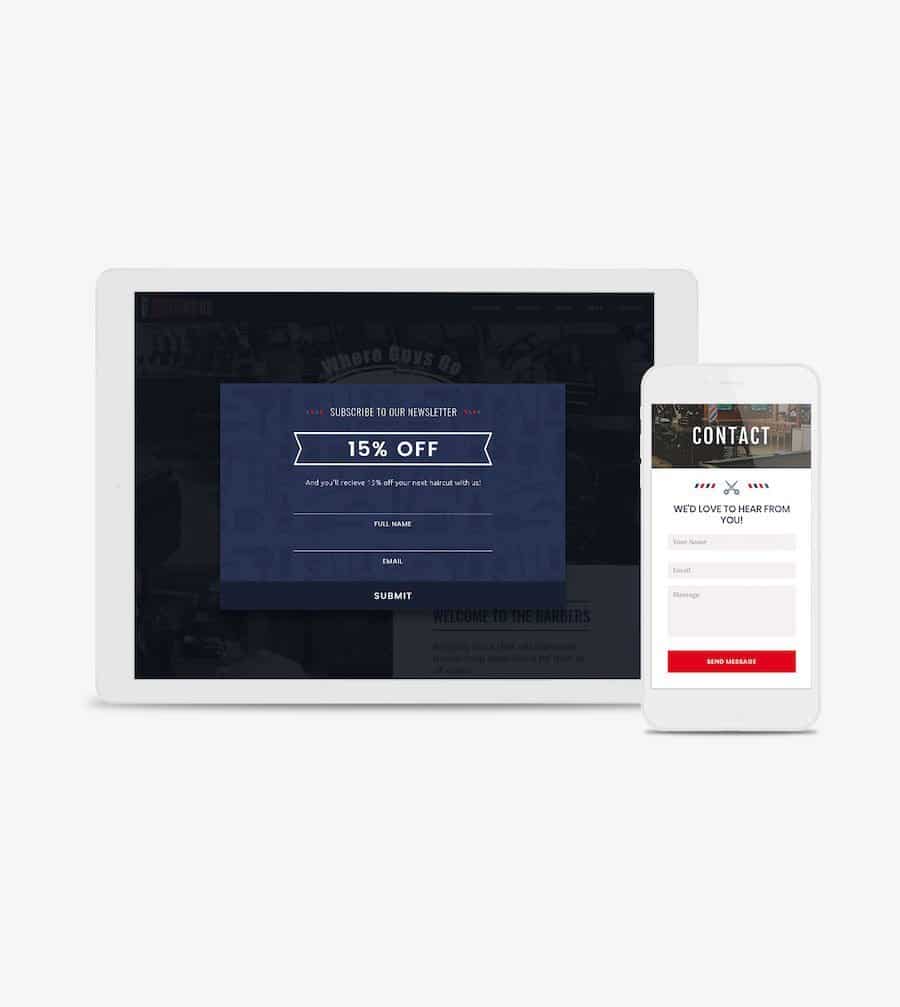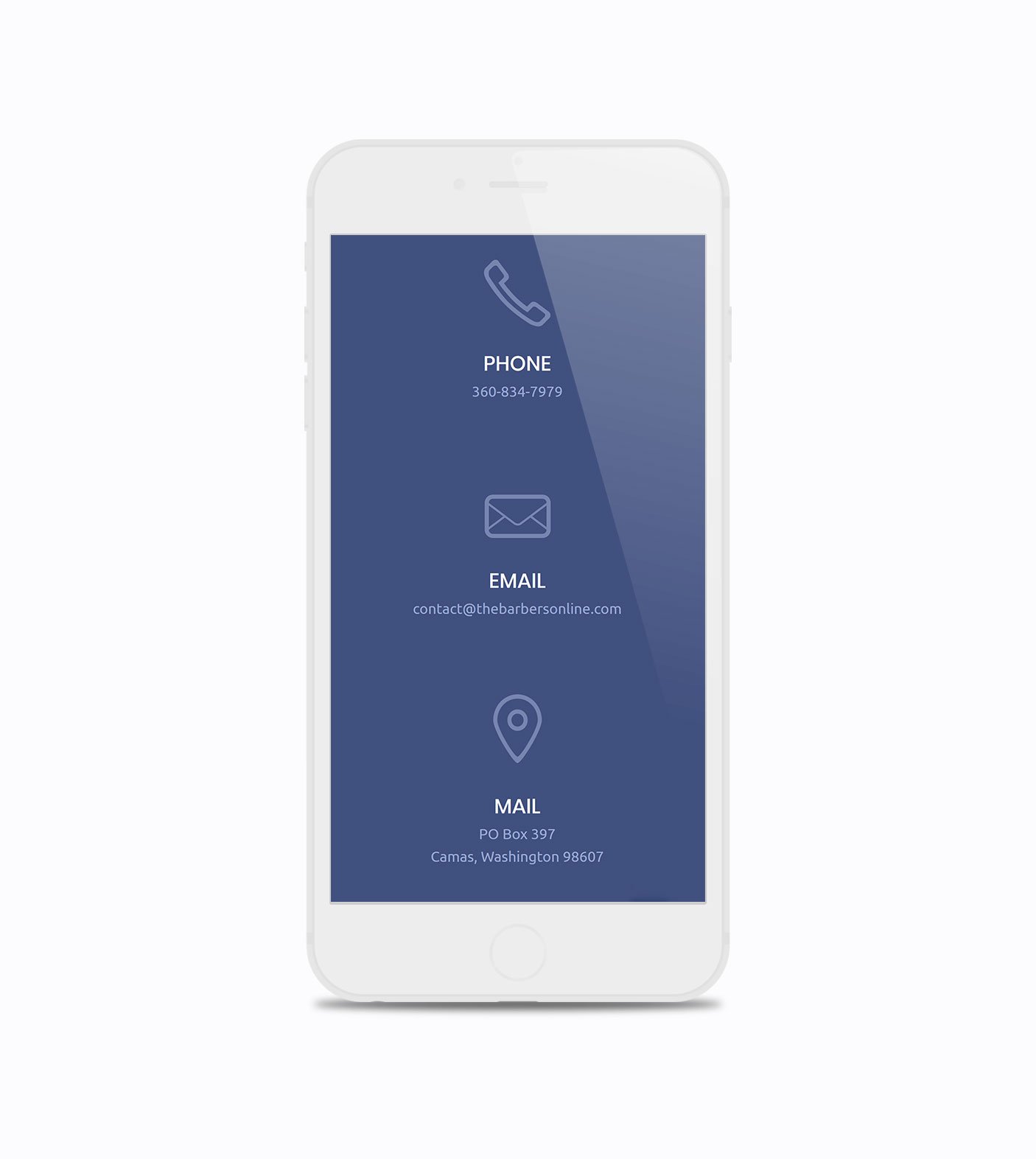 A website re design for a multi location barber shop
This was a website where we had a previous website to go off of for content and then we needed to come up with a new custom design to help show off all their locations.
Along with a new design overall, we developed a new custom map search for the different locations.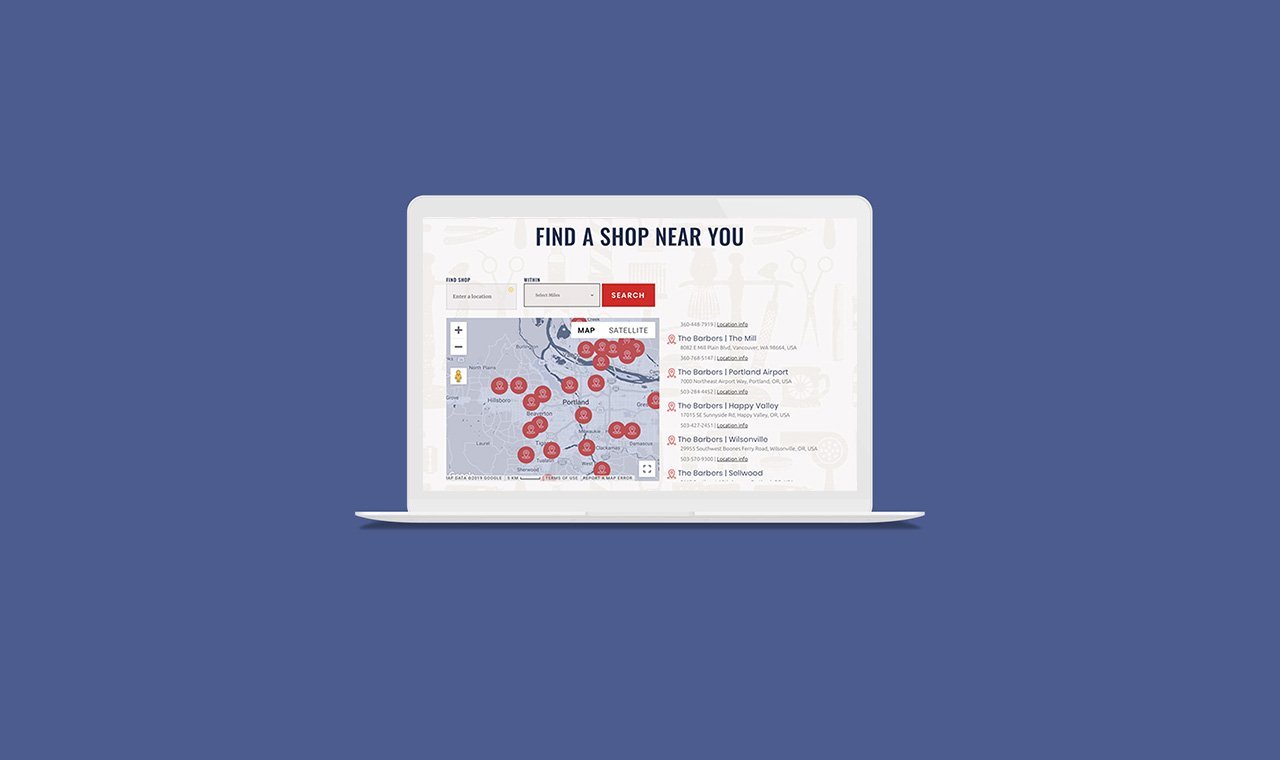 A website with a custom location finder
A new design and even custom inner pages for each Barbers locations. Each new manager can login and make changes to their specific location page.