Beastly Apparel
Custom online storefronts for crossfit gyms
overview
Full e-commerce site with multiple landing sites
A unique project from the start, the Beastly Swag website needed a custom system to create mini websites for their crossfit gym clients. Couple that with the need for a full e-commerce shopping cart, and you've got a web site that would make other web companies start to question their commitment to the industry. At Northwest Media Collective, this type of custom design is what we live for. With our creative solutions and boundless drive, we delivered a site that exceeded every expectation. 
Beastly Apparel provides specialty crossfit clothing for gyms across the country. They can provide gym owners with customized e-commerce solutions, creating access to branded merchandise quickly and easily. 
services
Design
Design & Development
E-Commerce
website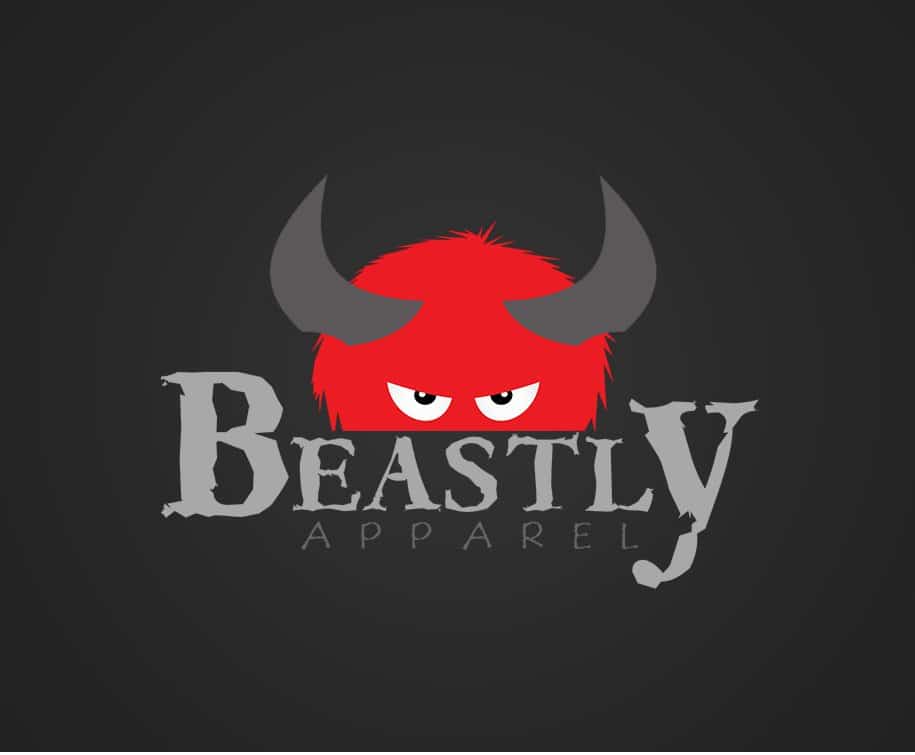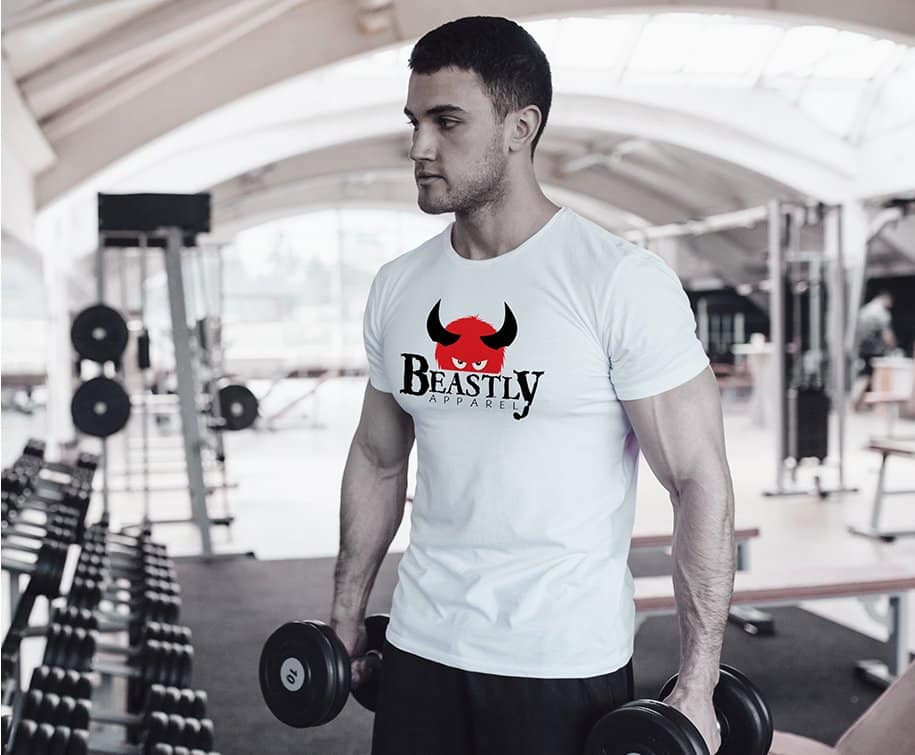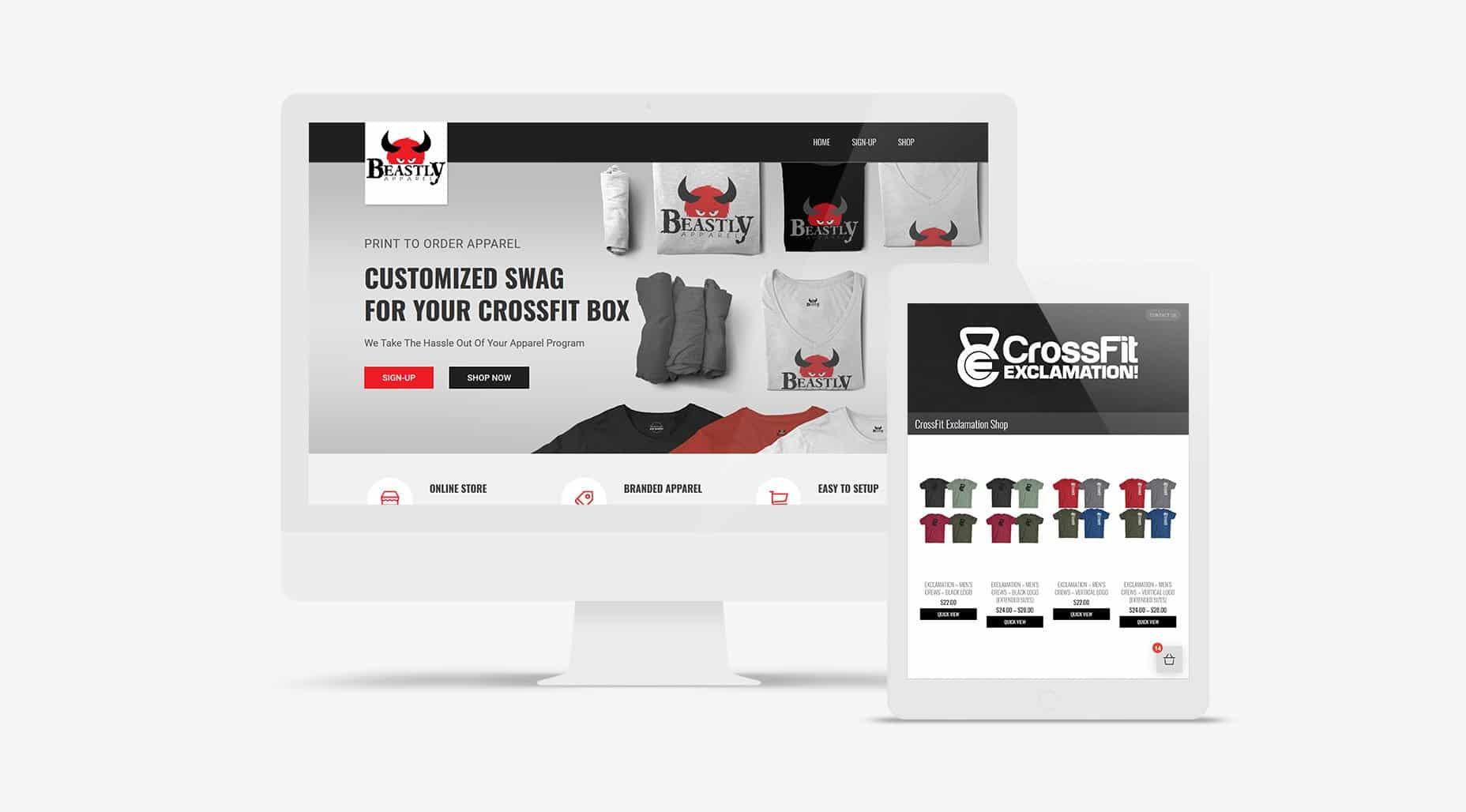 A simple admin area for them to add new stores and products
Not just e-commerce.  Beastly Swag need a full e-commerce solution, but the challenage was setting up a multi-store function. This would allow the owner to create new sub stores and add products to those stores. The e-commerce checkout/cart needed to be customized as well to function with each new store area.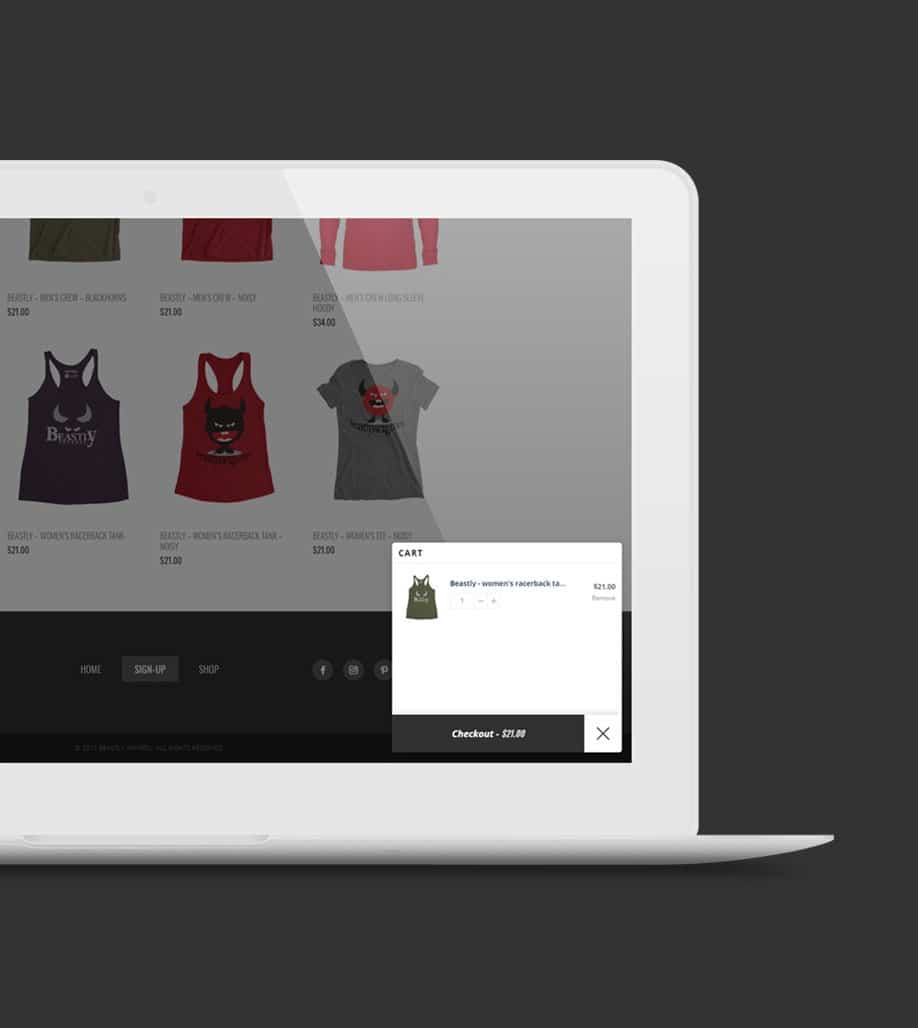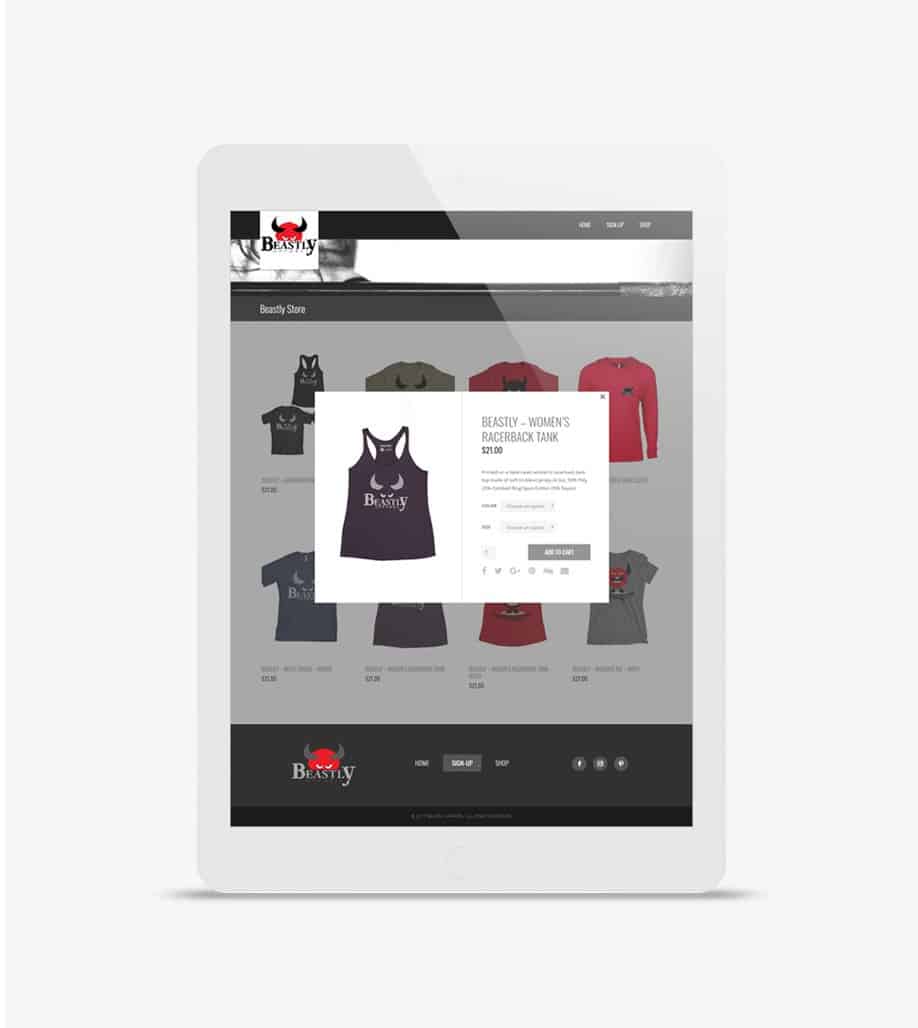 Built a dynamic e-commerce website with cloud inventory and payment processing
The e-commerce was built using Woocommerce with a very custom admin area. We used some advanced membership functionality to section off new stores as they were created. We also setup a custom checkout add to cart option to help add products to cart based on which ever store page you were on.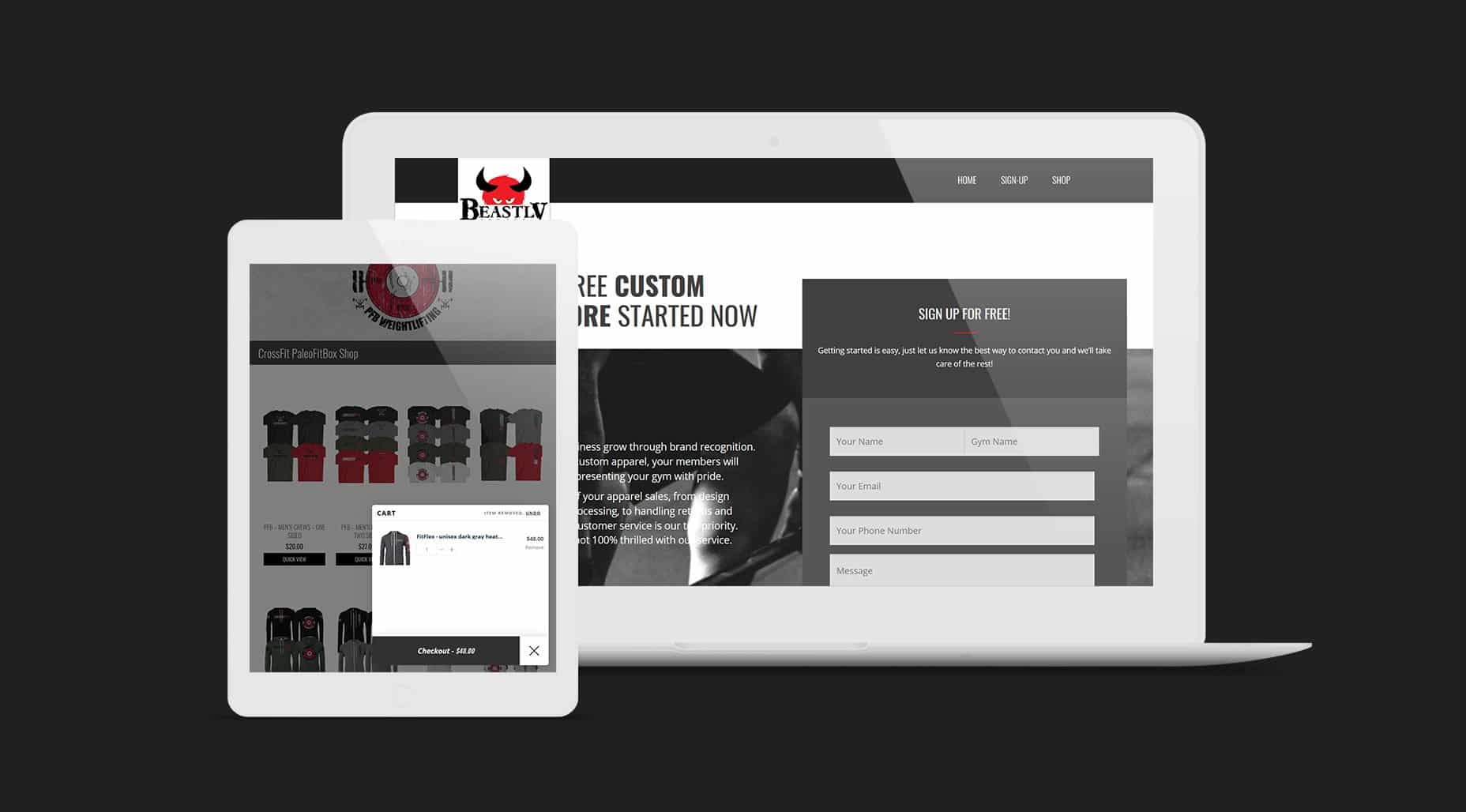 A new website design with the ability to add multiple sub stores
This site has a lot of conplex functionality. The design is all thanks to our amazing designer and our developers took the design an developed a pretty complex functioning backend that the client can administor themeselves