Go Trashy
Custom site to help app downloads
overview
A mobile app for junk removal
GoTrashy is like the Uber of trash removal. They already had an amazing app. This project was to design a sales website. We got to help with some of the styling and coding on this project.
services
Brand Identity
Design
Design & Development
Development
website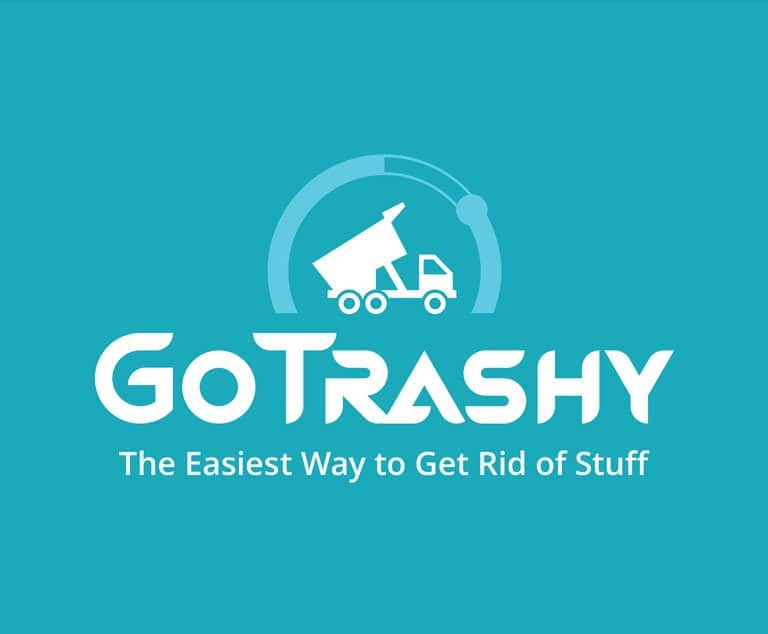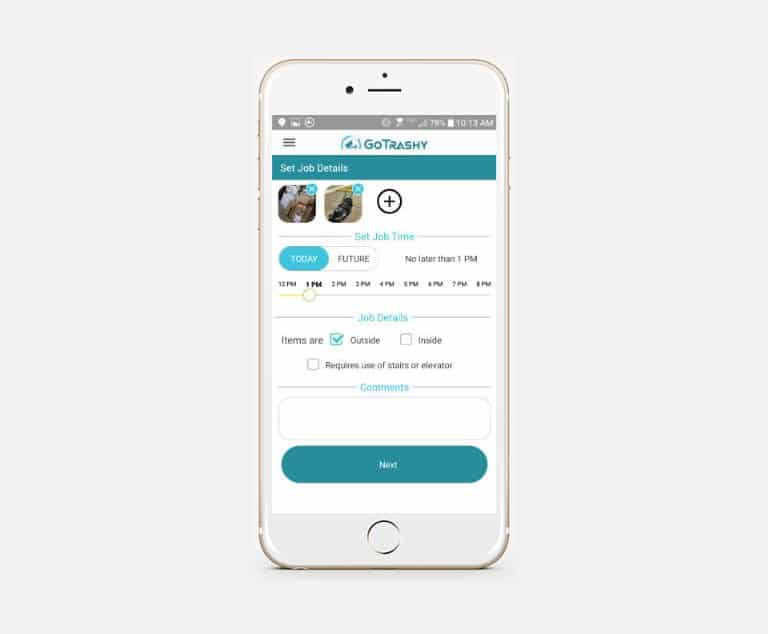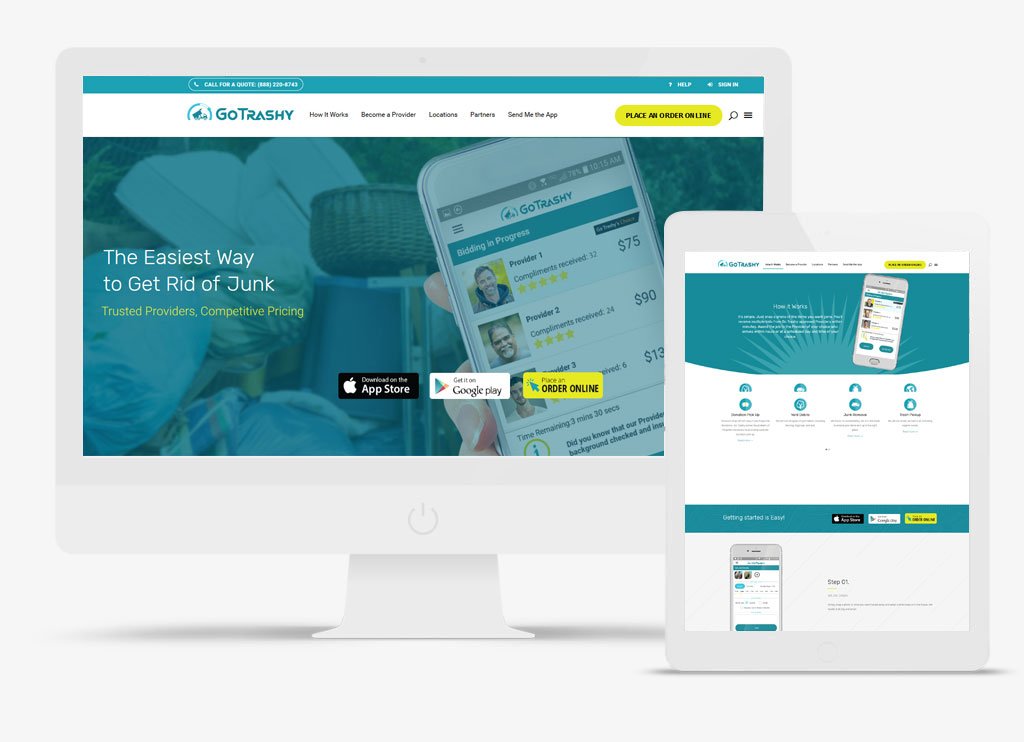 Design a website to help generate more downloads
In this case, they already had a mobile app. What GoTrashy needed was a better website to help show off the features and ultimatly get more downloads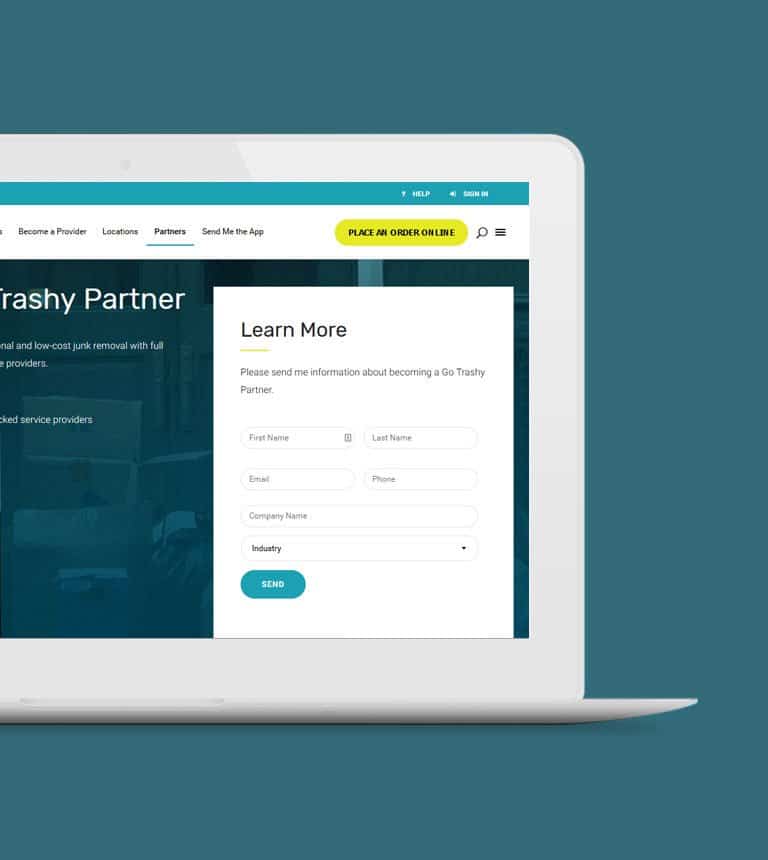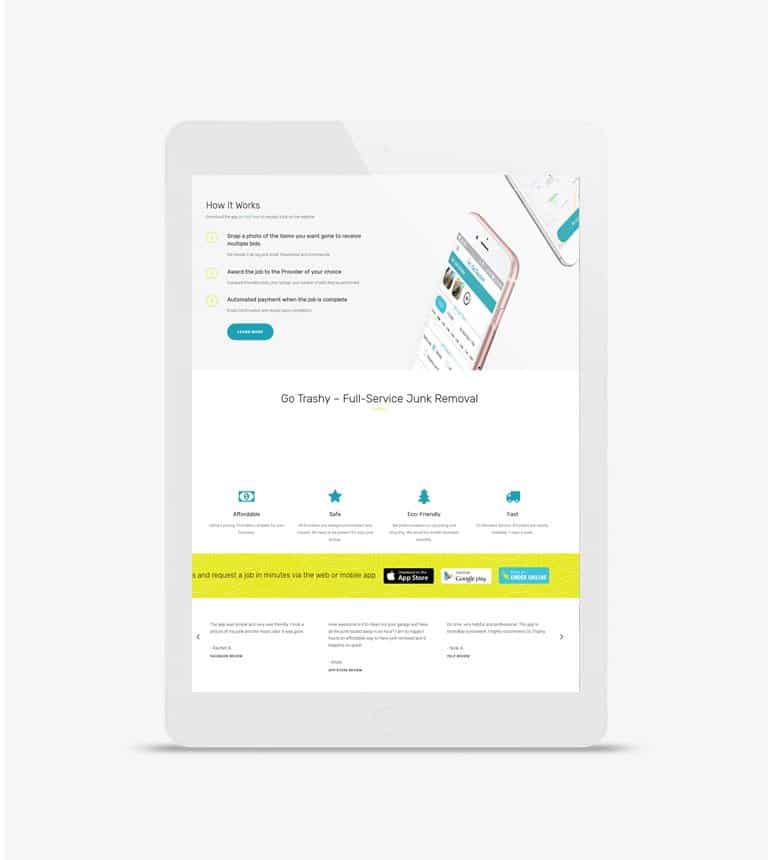 Custom website using their style guide
We helped produe their style guide and design elements. Then we applied these styles into a website we built on WordPress. We helped generate some of the in-app screens to show on the website as wel.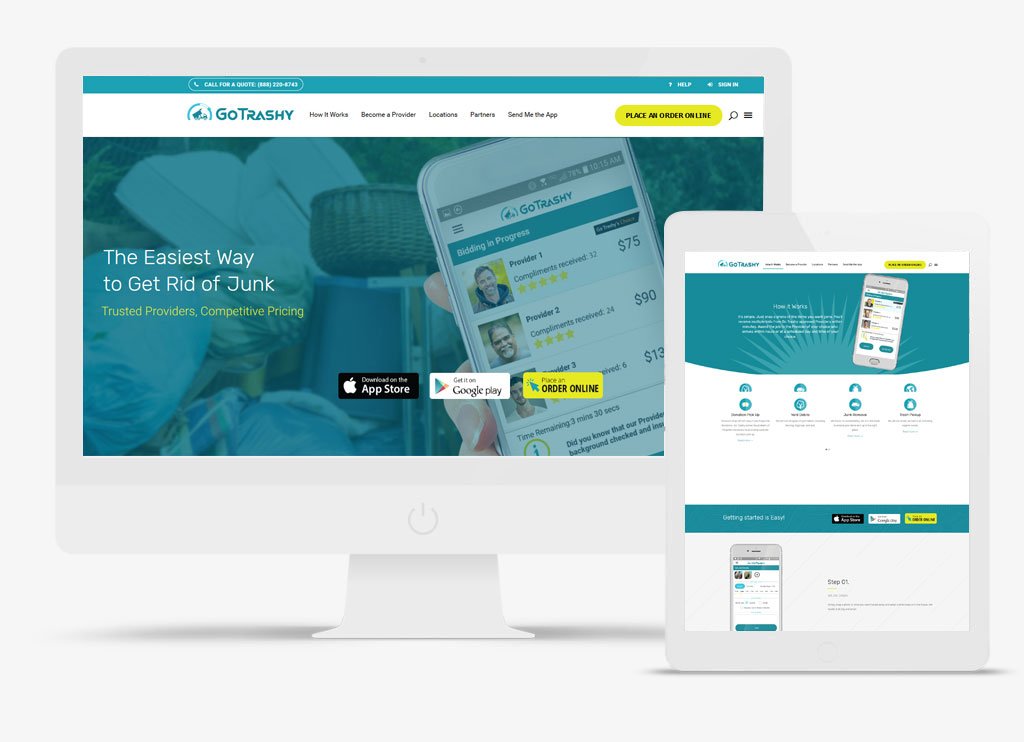 A pretty awesome website experience
We saw a nice increase in traffic and an increase in visitors to the app stores. The goal of this website was to get people to the apple and android download buttons.