Alder Creek
Full-scale website refresh with multiple revenue streams and sales channels
overview
Alder Creek Kayak & Canoe is the premiere kayak, canoe & stand up paddle store and school in Oregon.
Alder Creek is an icon of the Pacific Northwest. They have multiple locations that rent boats out over the summer, offer year round classes, have a brick and mortar store and a large e-commerce shop. Syncing inventory across multiple sales channels was not new to us but does present a number of challenges. While we always expect to see improvements in analytics with the launch of a new site, we were blown away when the bounce rate (number of visitors coming to the site and leaving right away) dropped from over 50% to under 5% literally overnight when the site launched. This is one of our e-commerce websites featured on woocommerce.com.
services
Content Strategy
Design & Development
E-Commerce
website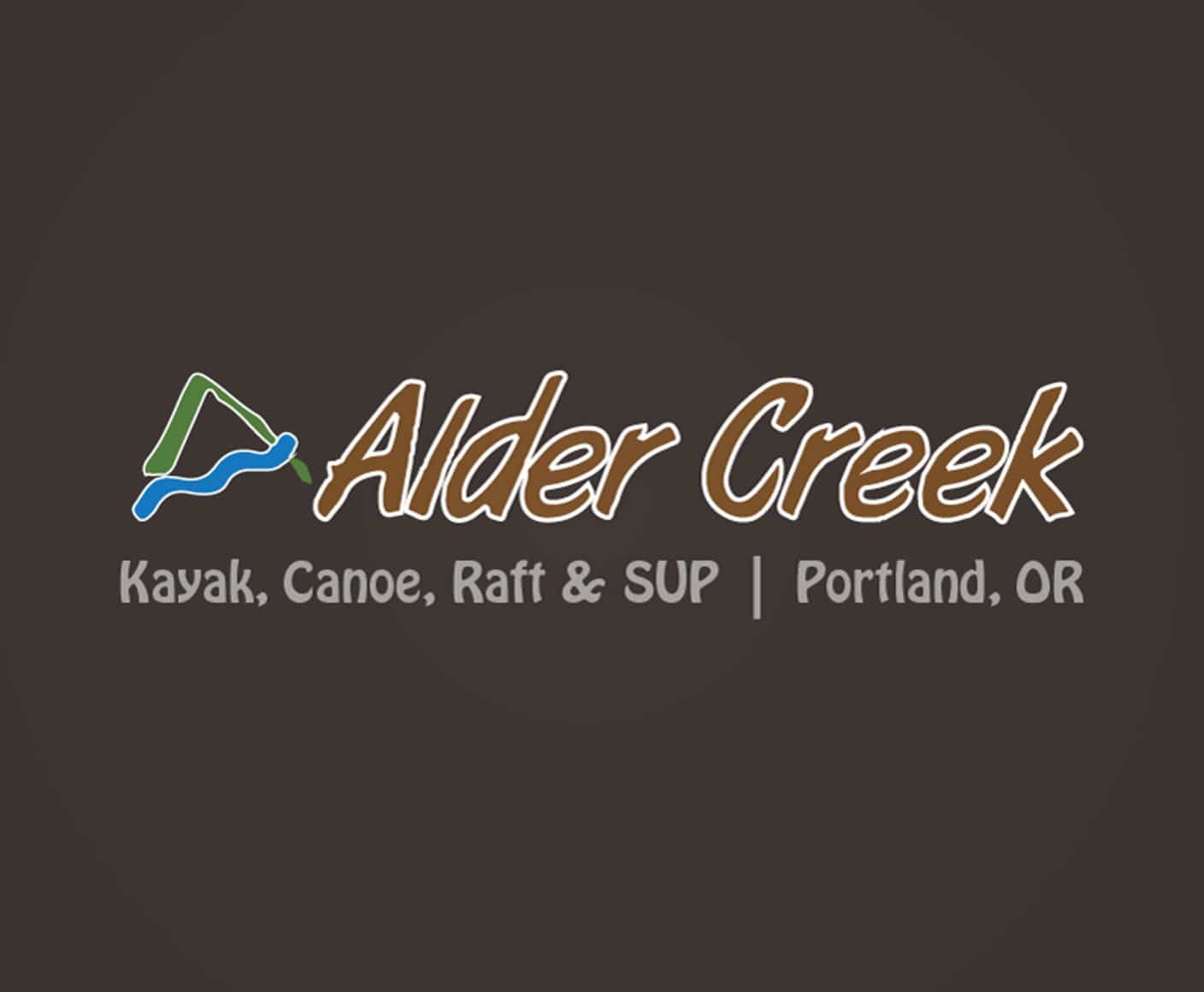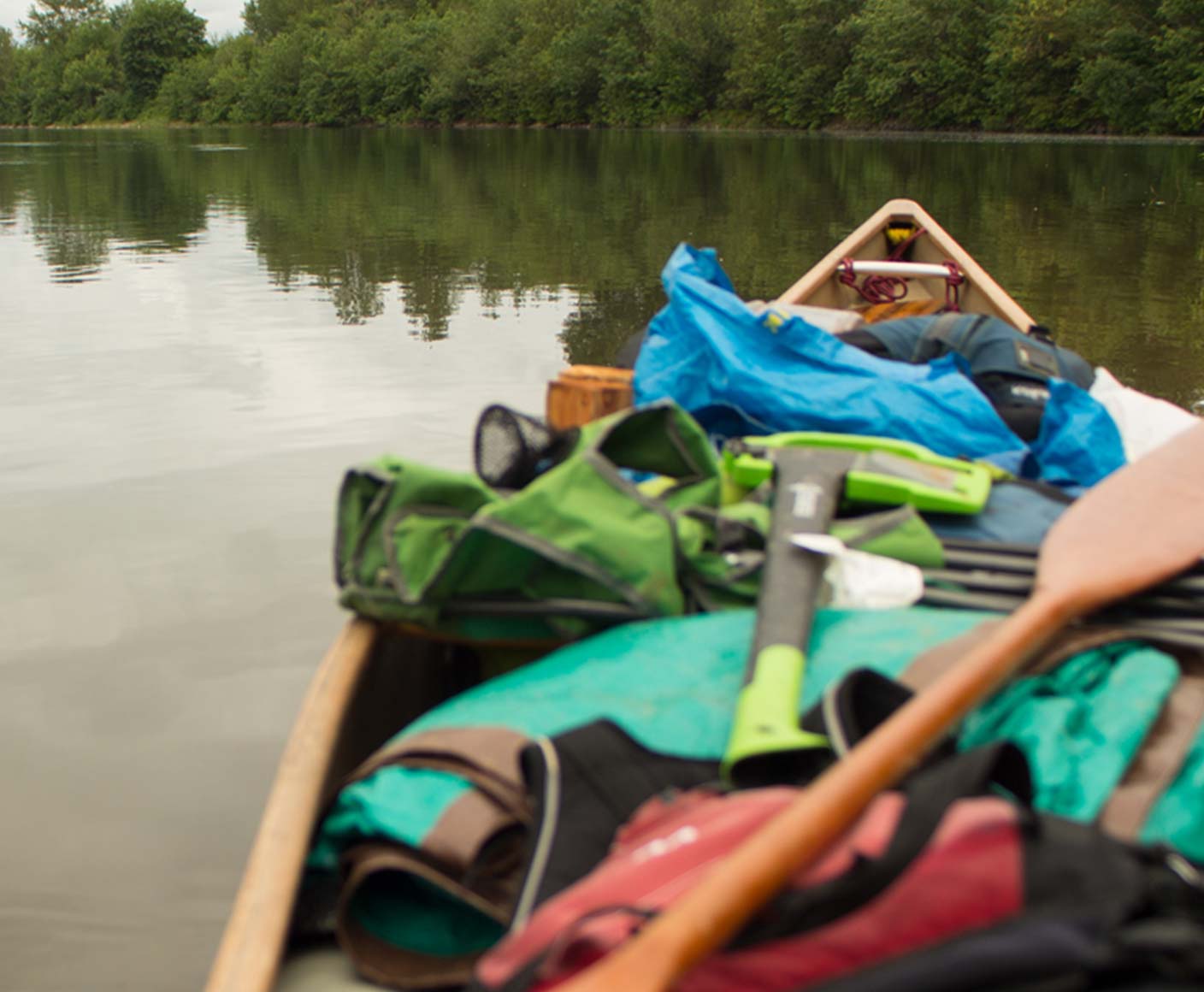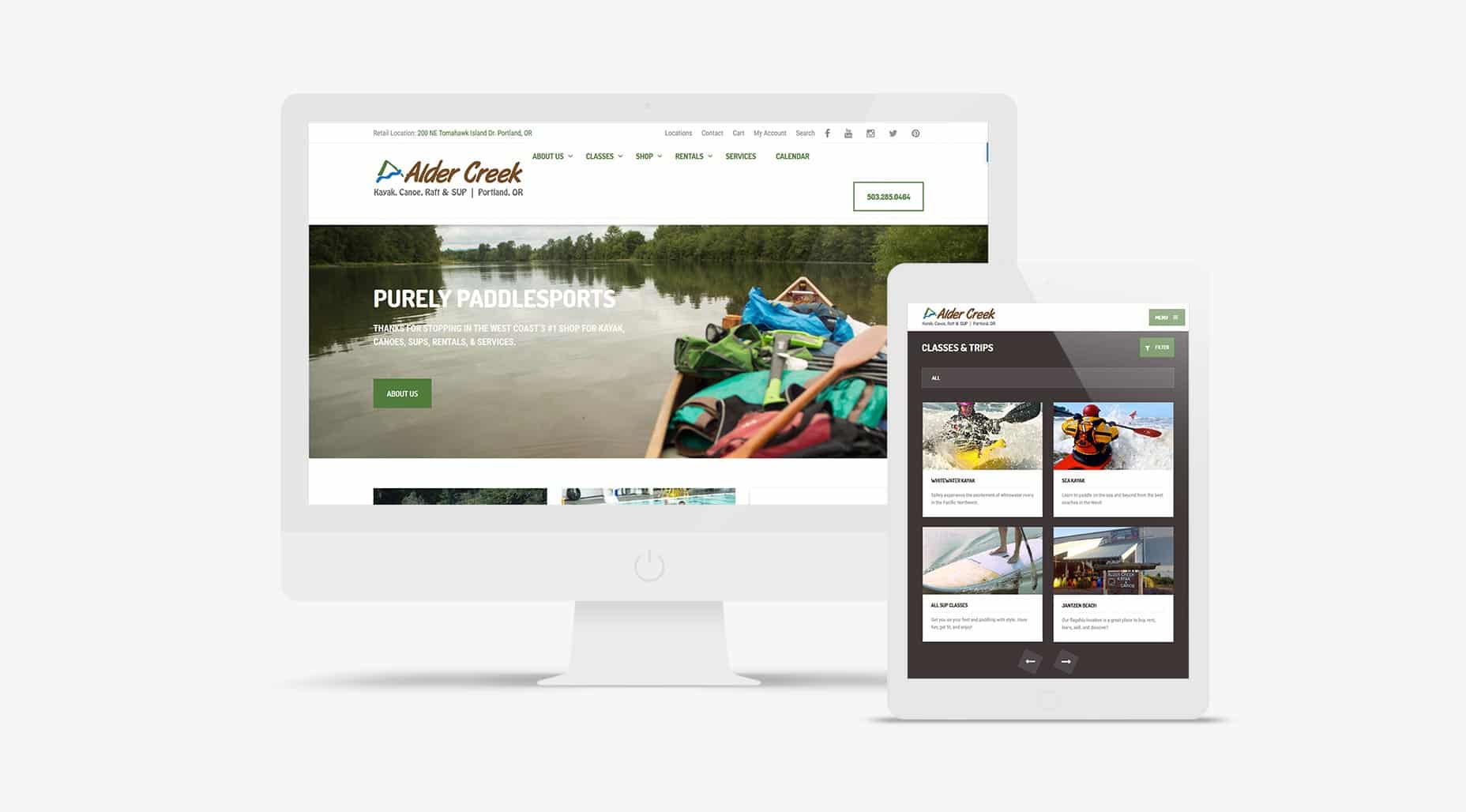 An established company with multiple locations, multiple revenue streams, multiple sales channels and thousands of products
The page organization and site navigation of the previous site made it difficult for users to find what they were looking for. The e-commerce shop lived in a separate subdomain minimizing the SEO benefit it could provide to the primary site. A third party class booking system required special attention in order to integrate well with the site. Search required special attention as site content, products and classes all needed to be searchable.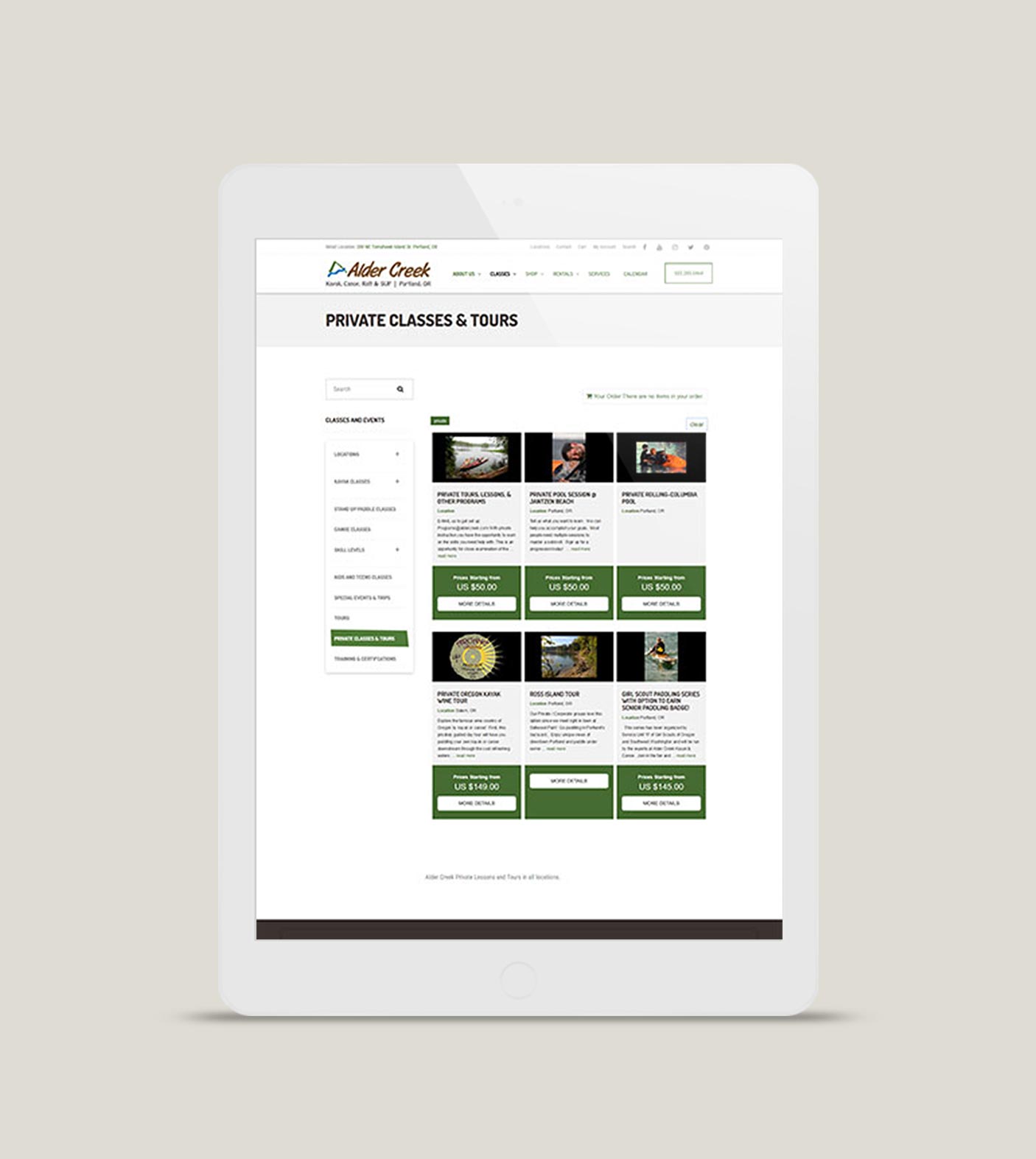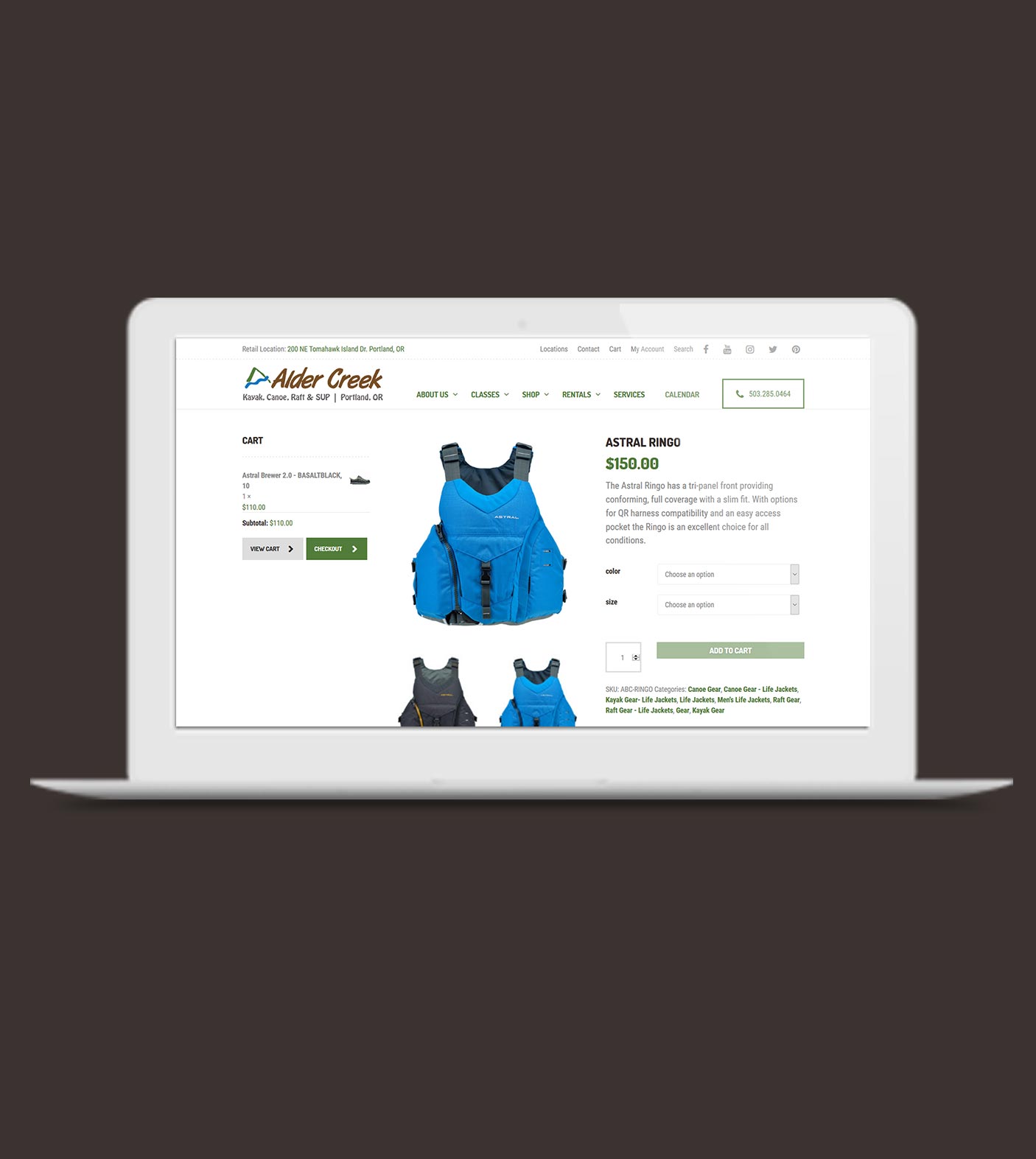 Managing multiple integrations and optimizing the user experience through the site
Sitting down with the Alder Creek staff, we instantly got a sense that we were working with world-class water sport professionals. We wanted to create a website that could live up to their amazing photos and stories by breaking it out of it's old center-frame style and utilizing a full-width design to give it a more modern feel.
The home page was designed to feature their offerings in order of popularity and included classes, rental locations, products, compelling imagery and content from their blog.
Rezgo booking system was integrated into the new design and a color-coded calendar helps users find the classes they are interested in.
A mega-menu and extensive sidebar filters make it easy for customers to drill quickly into the products and brands they are looking for.
We also conducted a full-scale integration of their POS system to import hundreds of products for purchase on the new website while maintaining an inventory sync with their brick and mortar store.
A custom search was built to empower uses to find what they want quickly.
A website that users visited more and stayed on longer played a part in leading to Alder Creek's biggest season of all time
Data doesn't lie. We love it when our clients are happy and we love it when sales increase. Judging from this google analytics screenshot, it's evident that the updated website made a big splash for Alder Creek and their loyal customers.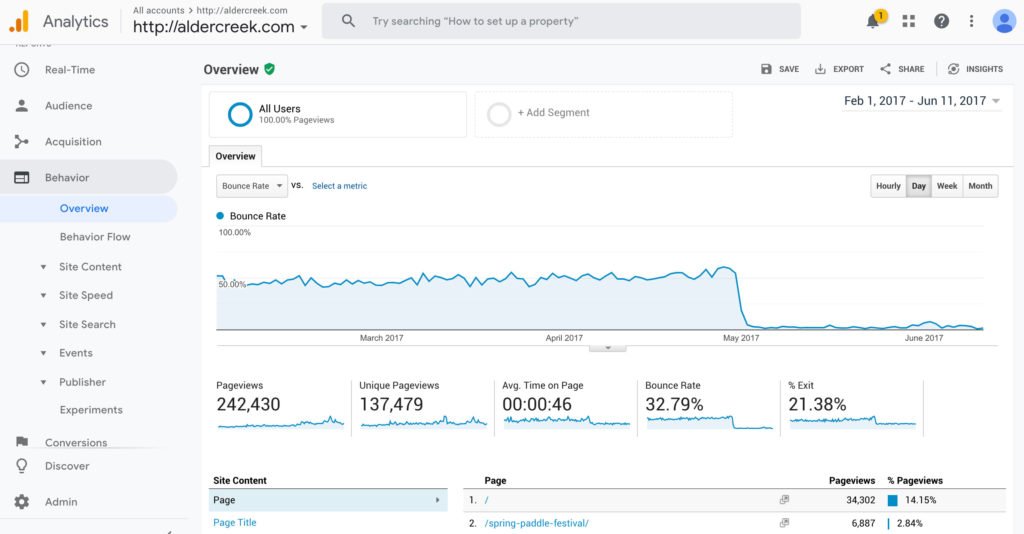 Travis and his team are true professionals. They were with us every step of the way as we completely overhauled out website right before our biggest season kick off event of the year. Not only did they manage to get the job done on time our bounce rate plummeted immediately after launch. People are visiting the site more often and staying longer! Best part is… just 3 months after launch Alder Creek Kayak & Canoe had their strongest July ON RECORD! If you want a team that is present, detailed, and gets the job done right and on time… you want NWMC.
Paul Kuthe
Alder Creek