"The number of federal website accessibility lawsuits nearly tripled, exceeding 2250 in 2018"
What is Website Accessibility?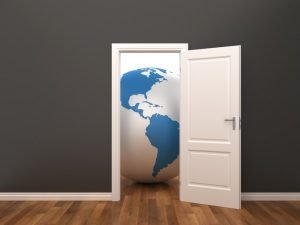 The internet has given billions of people unprecedented access to ideas and information, but limited regulation has left a big group of users behind: people with disabilities. For example, many websites don't support assistive technologies like screen readers or alternative forms of navigation. Websites like these are inaccessible to people with vision impairments, mobility issues, and other limitations.
To make sure people with disabilities have equal access to online content, a host of governmental and non-governmental organizations developed web accessibility guidelines. These code, design, and copy standards allow people with disabilities to use a website effectively.
The World Wide Web Consortium (W3C) is the primary international standards organization for the internet and created the "Web Content Accessibility Guidelines" 2.1 (WCAG 2.1). These guidelines help developers build accessible websites. They also inform government policy around the world. WCAG guidelines appear in sections of the Americans with Disabilities Act (ADA), one of the most comprehensive pieces of civil rights legislation protecting Americans living with disabilities.
ADA compliance standards primarily affect federal, state, and local government websites, but private enterprises are starting to see more legal enforcement.
Some companies in the United States have been sued for non-ADA-compliant websites. Website owners need to be aware of ADA compliance standards so they can make the best decisions for their digital products.
Does your website meet ADA compliance standards? Contact our web development team to find out!
Contact Us
Signed into law in 1990, the ADA prohibits discrimination and guarantees that people with disabilities have the same opportunities as everyone else to participate in everyday life. The piece of legislation sets enforceable standards that organizations and businesses must follow—like how big public bathrooms must be and or whether or not your business needs a wheelchair ramp.
While there is specific regulatory language requiring federal websites to be accessible to all abilities, there aren't clear standards for private businesses to follow to ensure their websites are ADA compliant. And yet, there is a growing number of ADA lawsuits targeting privately-owned websites, which creates difficult legal terrain for businesses to traverse.
Since the ADA fails to specify formal website accessibility standards for private businesses, website owners should reference WCAG guidelines for now.
The WCAG guidelines focus mainly on four areas of accessibility:
Perceivable

Can your website's content be presented in different ways, including by assistive technologies like screen readers (JAWS, NVDA) for blind people—without losing meaning?
Does your website's design include color contrasts, animations, and fonts that enable people with colorblindness and minor visual impairments to easily consume your content?
Operable
Can users easily navigate through your website with only a keyboard? How about inputs other than a keyboard or mouse?
Is your website free of content that causes seizures or physical reactions?

Understandable

Is your text readable and understandable?

Robust

Is your website compatible with current and future user tools for people with disabilities?
It's a tough call.
Yes, all websites should be accessible to all people. But not all websites need to be accessible—yet.
To illustrate this point, if you were to build a home right now, you would get permits that would require ADA bathrooms and other things to make the home accessible. Well, if you're building a website, no one is checking your permits.
But don't be fooled into thinking that the absence of ADA enforcement means your website doesn't need to be accessible. ADA lawsuits, filed in federal and state courts, have targeted the websites of various types of companies including supermarkets, restaurants, and universities. And the number of lawsuits doesn't seem to be slowing down.
While website accessibility laws in the United States remain murky, we encourage all of our clients to play safe and avoid a costly ADA lawsuit by making their websites comply with all major accessibility standards.
How to make a website ADA compliant
Ask an experienced web development company to perform a Web Accessibility Audit on your website. This report provides a detailed assessment of your product and identifies improvements essential to achieving compliance. Your web development company will be able to help you fix any issues.
Whether you have an immediate accessibility need or are building a program for scale, NW Media Collective delivers results. We offer Web Accessibility Audits and services that bring your website into compliance with the WCAG 2.1 at the AA level, the ADA, Section 508, and the EN 301549. We also rescan your site and update it yearly to meet the WCAG guidelines.
Typically, we can resolve ADA compliance issues in 48 to 72 hours. Depending on the size and complexity of your website, protecting your website from lawsuits can cost anywhere from a few hundred dollars to several thousands of dollars.
Contact us to request a Web Accessibility Audit or discuss your unique ADA compliance website needs.
Test your website today
ADA website Pricing
We provide Over 50 features that people with disabilities can use to tailor any website to their personal needs. Our solution will scan, analyze, and decipher your website every 48 hours to make sure its compliant. The Price is set annually and we update it yearly to keep up with constantly changing web compliance landscape.
900$Websites below 1,000 pagesPaid Annually
Same features as all plans, the difference is your page count
WCAG 2.1 AA, ADA, Section 508, EN 301549 compliance
Accessibility statement and certification of performance
Daily automated compliance monitoring scans
Automatic AI Powered Audits
Automatic 96%+ success rate AI-powered remediation
Automatic monthly cloud updates
Fully customizable: positions, colors, icons, shapes, sizes & more
PDF, multimedia files, and video subtitles priced separately
1900$Websites below 10,000 pagesPaid Annually
Same features as all plans, the difference is your page count
WCAG 2.1 AA, ADA, Section 508, EN 301549 compliance
Accessibility statement and certification of performance
Daily automated compliance monitoring scans
Automatic AI Powered Audits
Automatic 96%+ success rate AI-powered remediation
Automatic monthly cloud updates
Fully customizable: positions, colors, icons, shapes, sizes & more
PDF, multimedia files, and video subtitles priced separately
2900$Websites below 100,000 pagesPaid Annually
Same features as all plans, the difference is your page count
WCAG 2.1 AA, ADA, Section 508, EN 301549 compliance
Accessibility statement and certification of performance
Daily automated compliance monitoring scans
Automatic AI Powered Audits
Automatic 96%+ success rate AI-powered remediation
Automatic monthly cloud updates
Fully customizable: positions, colors, icons, shapes, sizes & more
PDF, multimedia files, and video subtitles priced separately