designNorthwest Media Collective Inc. Recognized as a Top Creative and Design Company by Clutch!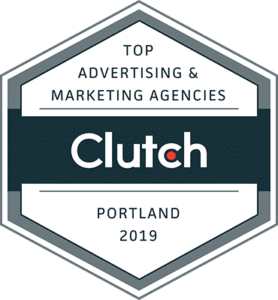 Northwest Media Collective Inc., is a creative and design firm headquartered in Portland, Oregon. Our company is dedicated to giving clients high quality results as a means of leaving them excited about their businesses. Our service lines primarily focus on web design, search engine optimization, and web development. With our passionate team of 10 expert designers who all have themselves been business owners, we have been able to achieve unmatched results. Our willingness to help our clients make their business visions come to life, has given us the opportunity to be featured as one of the top web design companies in Portland on Clutch's platform, along with being featured as providing some of the best SEO services in Portland.
Clutch is a B2B ratings and reviews firm in Washington D.C., that works to connect businesses with the best service providers. They find the best equipped software, consultants, and agencies out there in order to ensure that businesses are matched with the best-fit providers. We are very proud of having been evaluated so positively on their profile.
Their process of evaluating businesses includes extensive interviews clients and conducts in- depth industry data analysis. Based on their research, we have gathered a 4.9 rating.
Check out a few of our recent reviews on Clutch's profile:
"We've received lots of compliments and positive feedback from the clients. Once we had Northwest Media Collective do our SEO, we saw our name rise in searches. They did such a good job that we hired them to rebuild our second site."—Project Manager, Sun Scaffolding
"Their ability to understand the needs of their clients is exceptional. Since they're a smaller firm, they can build a better relationship with their customers. They were very thorough and understanding of our content and our market."—Manager of Marketing and Partnerships, Vana Solutions
"They are quick with everything. It's easy for them to use the same template for all their clients, but they take the time to make a new one each time."—Marketing Specialist, Cascade Management
The passion we place on all our projects and to helping our clients attain the best possible results, has also allowed us to be featured on their sister website, The Manifest, where we are seen as one of the best print designers. We are also seen on their Visual Objects page where we are featured as one of the top web designers.
We are so thankful for this award and can't wait to continue helping our clients succeed!