Imagine, if you will, that you're searching for a product online. You don't want to get stuck with a lemon, so like 80% of all online shoppers, you do some research. You type "best headphones 2020" into the search bar and are greeted with a page full of top 10 lists and expert guides. What do these top results all have in common? They're all blogs. More importantly, they're all actively guiding consumers toward products; potentially yours.
1. Do People Even Read Blogs?
Source: WordPress
Yes. You're reading one right now. Blogging is definitely still a thing. According to WordPress, over 400 million people read close to 24 billion pages of blog content every year. Talk about exposure.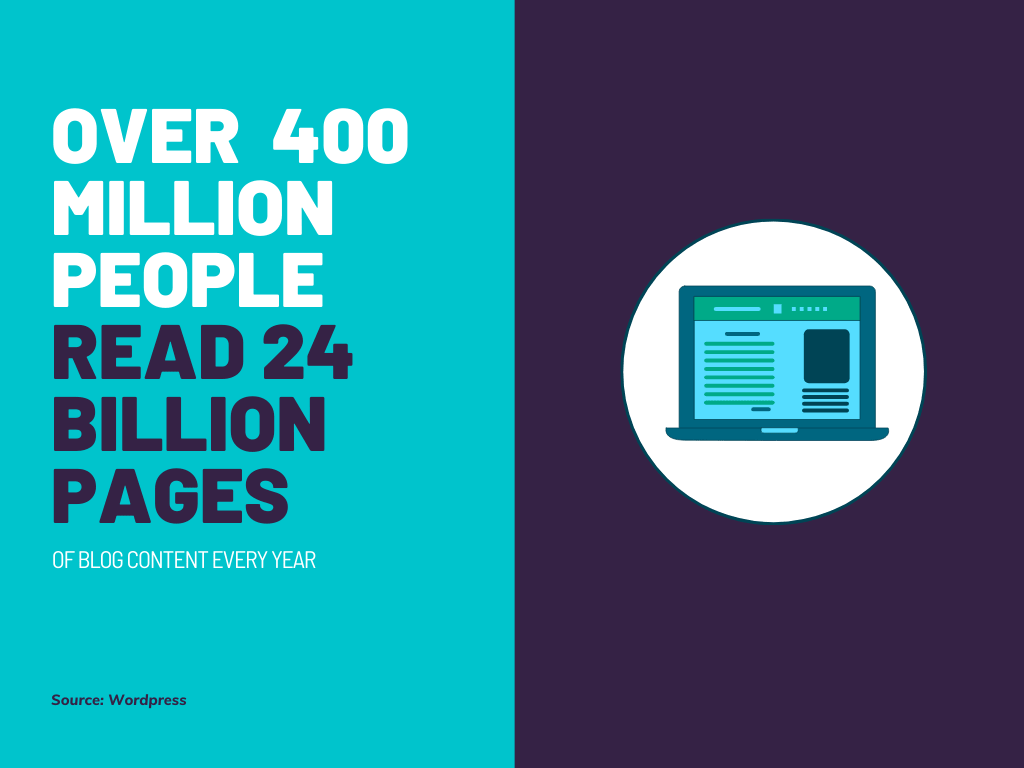 2. Does Blogging really help you acquire new customers?
Source: Search Engine People
Absolutely. 60% of online marketers believe that they have gained new customers from blogging alone.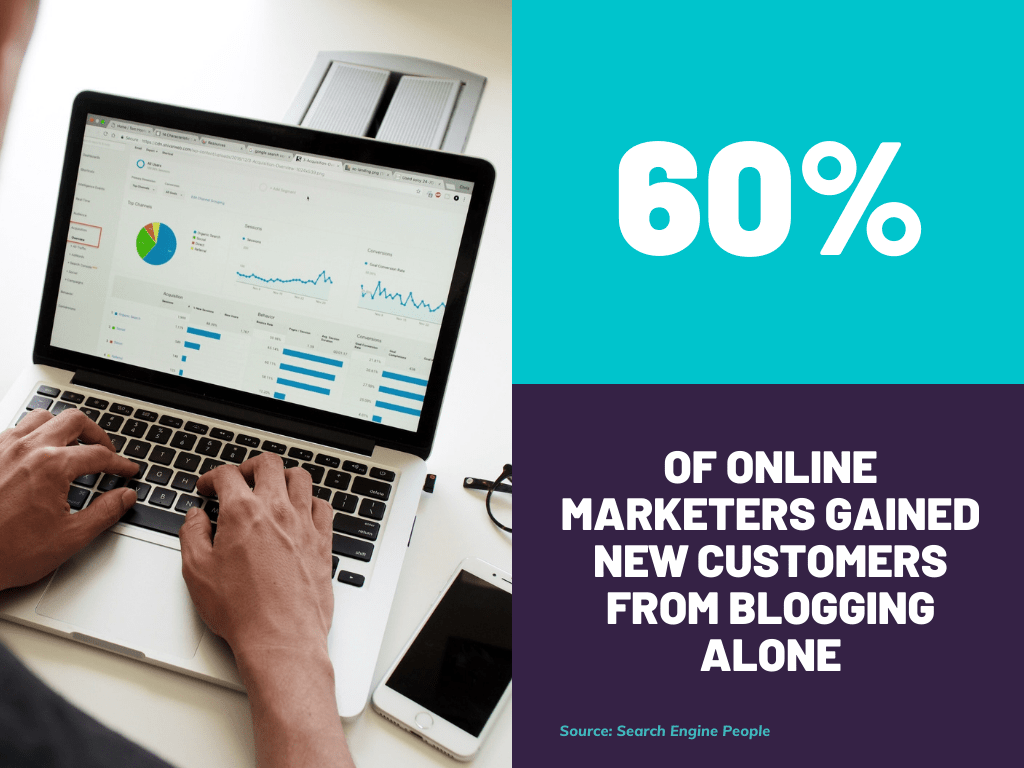 3. But Do Major Companies Have Blogs?
More and more every year. The number of Fortune 500 companies that create blog content has been steadily increasing for years, from just 23% in 2010, up to 36% in 2016.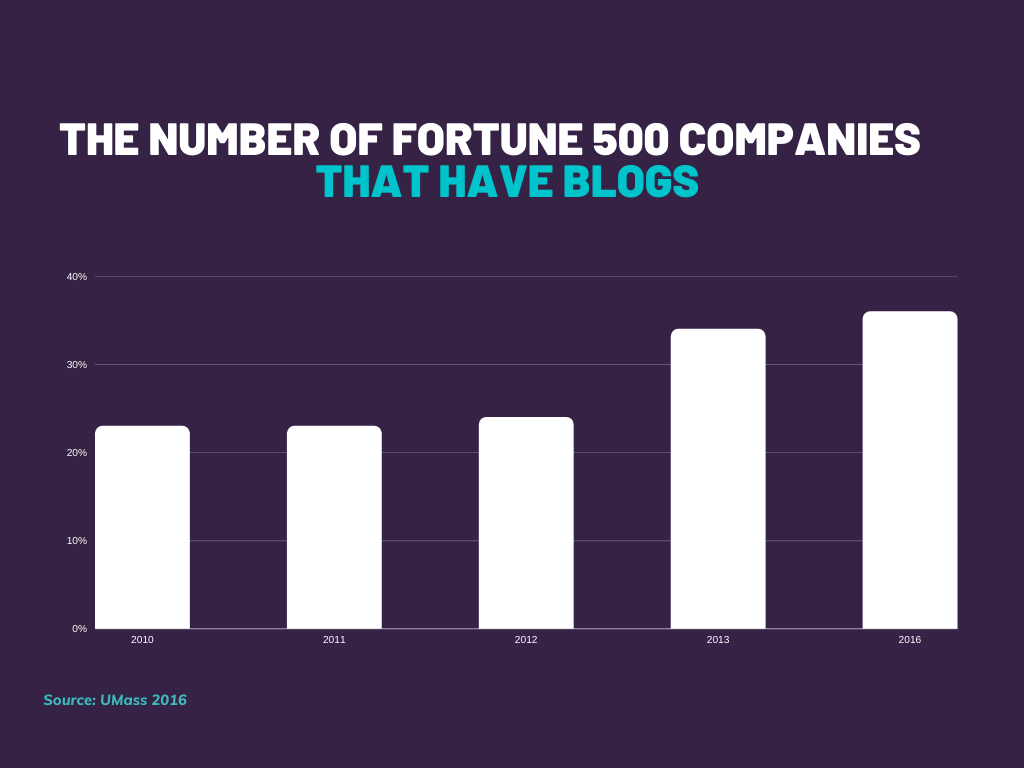 4. Do Readers Really Find Blog Content Trustworthy?
Source: Pamorama
On average, people find blog content to be about as trustworthy as YouTube content. This likely means that readers place trust in information that comes from trustworthy sources, regardless of the type of information being shared.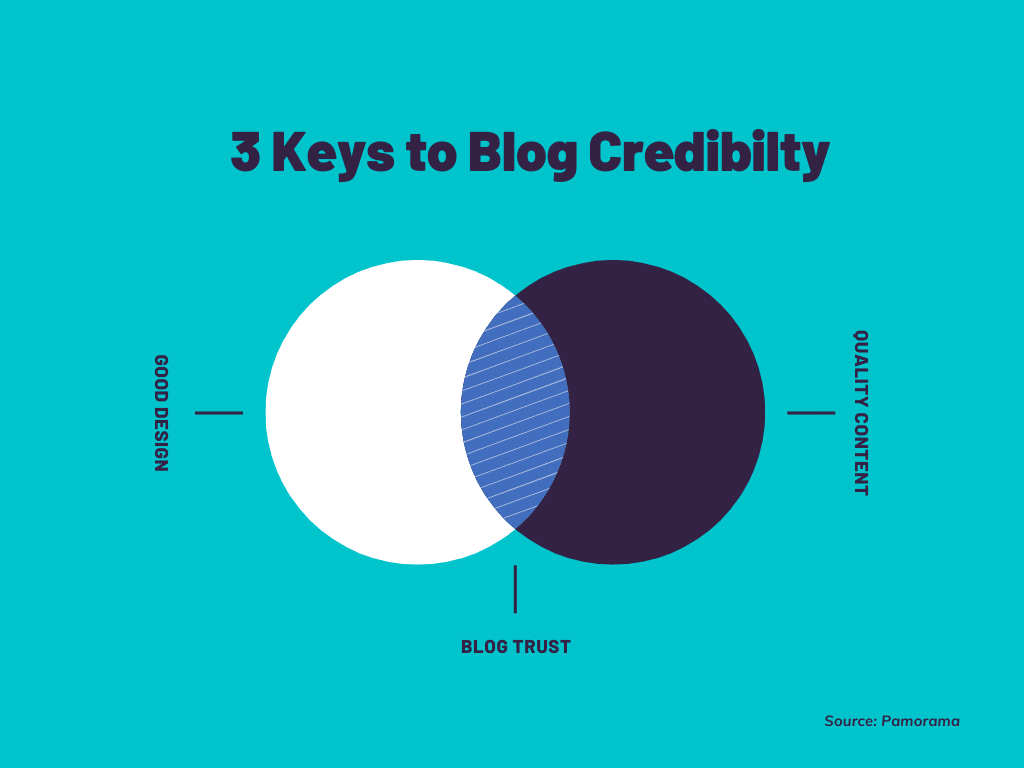 5.

How Can I Make Sure My Blog Seems Credible?

When creating blog content, studies have shown that the most important factors for credibility are content and design. If your material is relevant, well-written, and appealing to look at, people will want to listen to what you have to say.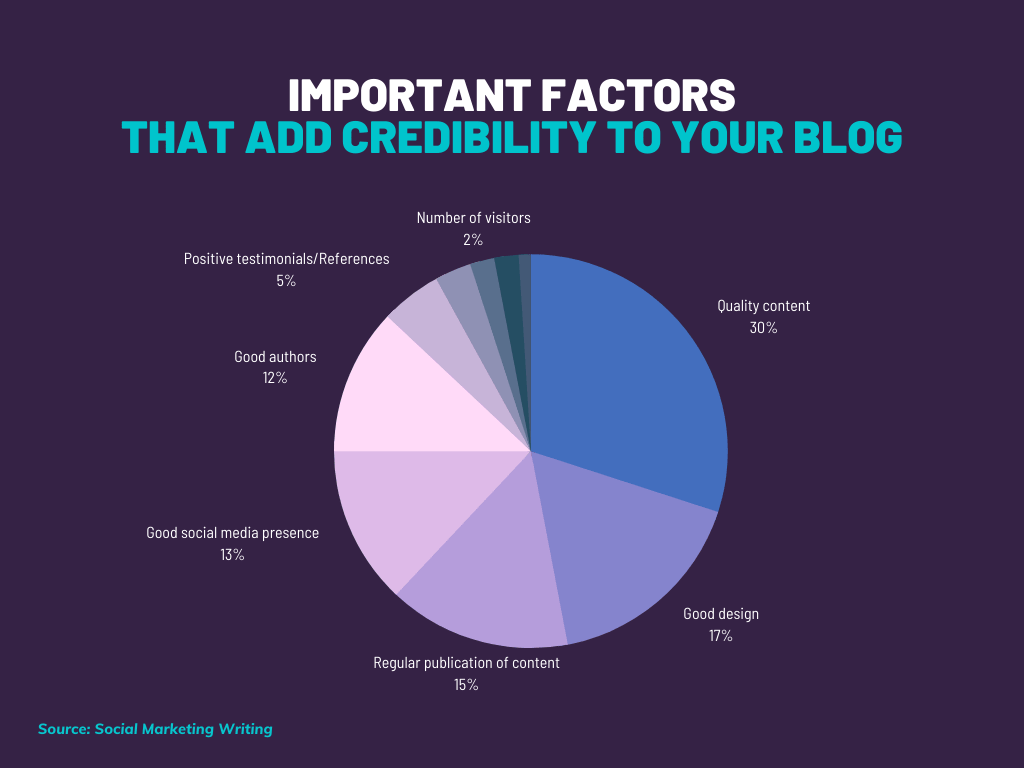 6. Do Blogs Influence Shoppers to Buy?
Source: Huffington Post 2016
According to the Huffington Post, yes. 6 out of 10 online shoppers have made a purchase based upon a recommendation from a blog.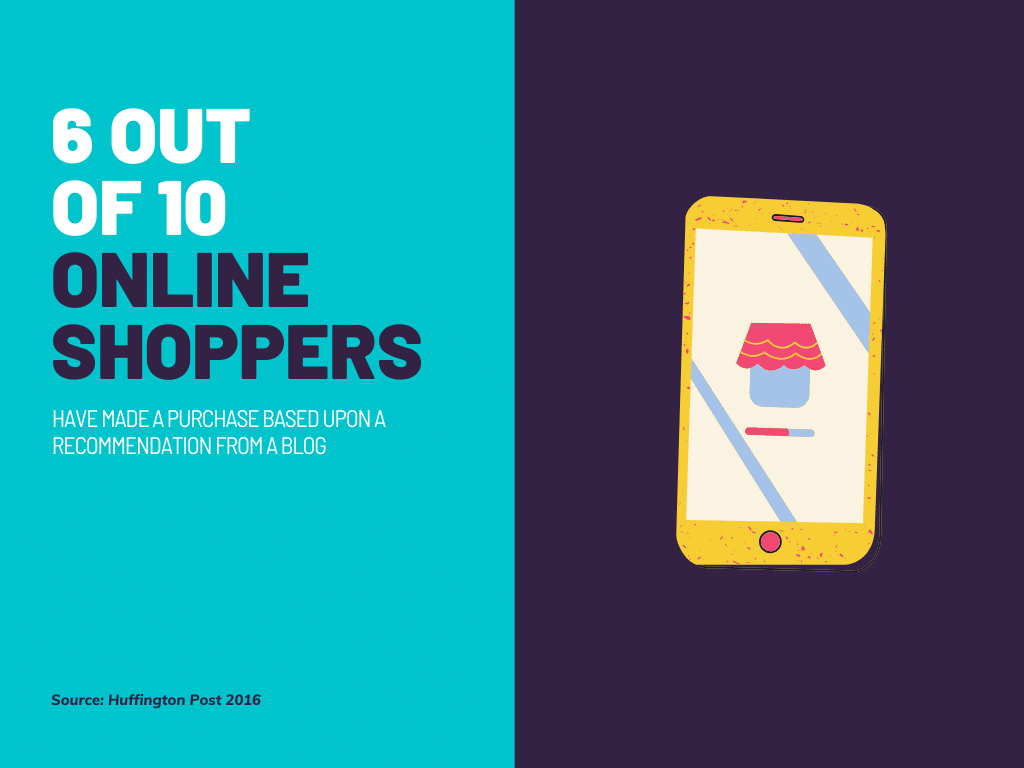 7. How Often Should I Post a Blog?
HubSpot reports that websites posting over 16 blogs a month see the maximum increase in traffic; over 3 times that of sites posting just 1 blog per month.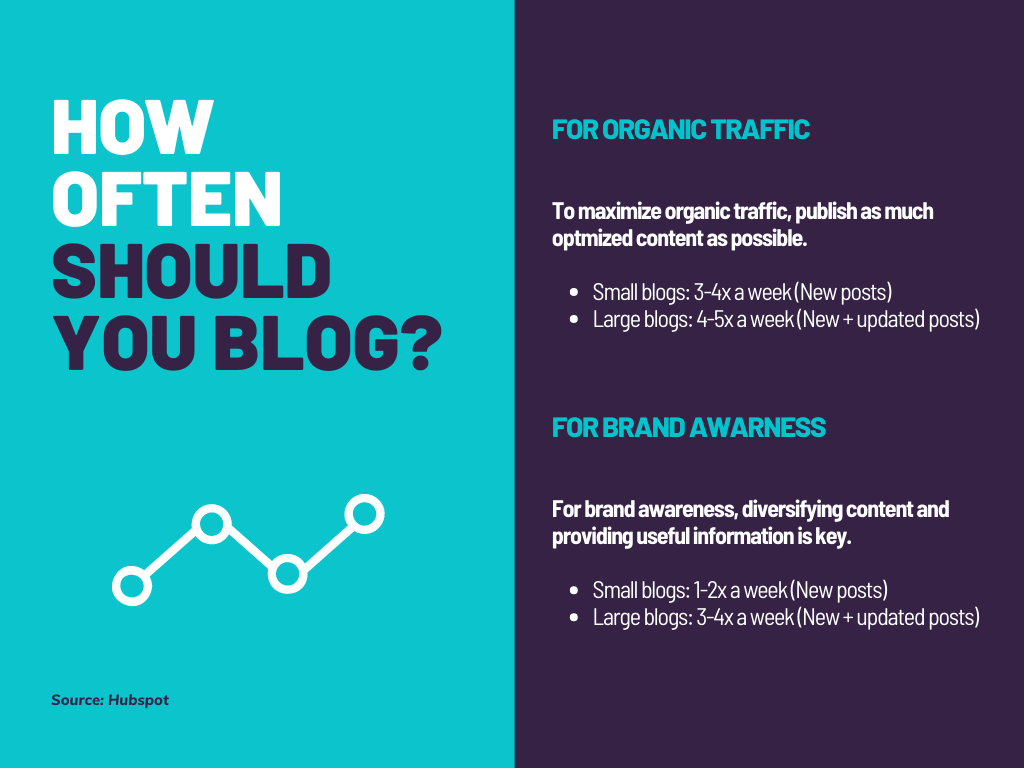 8. How Long Does it Take to Write a Blog?
A recent survey found that the average blog takes between 1 and 3 hours to write. This one clocked in at just over 2 hours.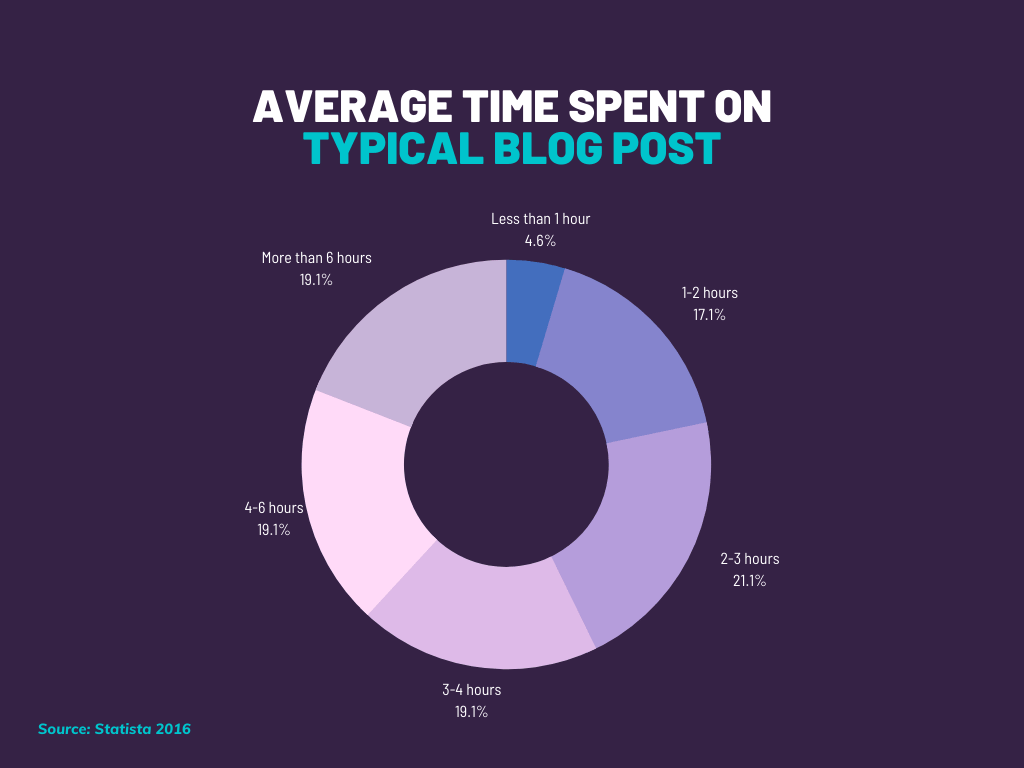 9. Should Blog Posts Be Long Or Short?
This one's an easy answer. Long posts, between 3,000 and 10,000 words, get more that 50% more shares on social media.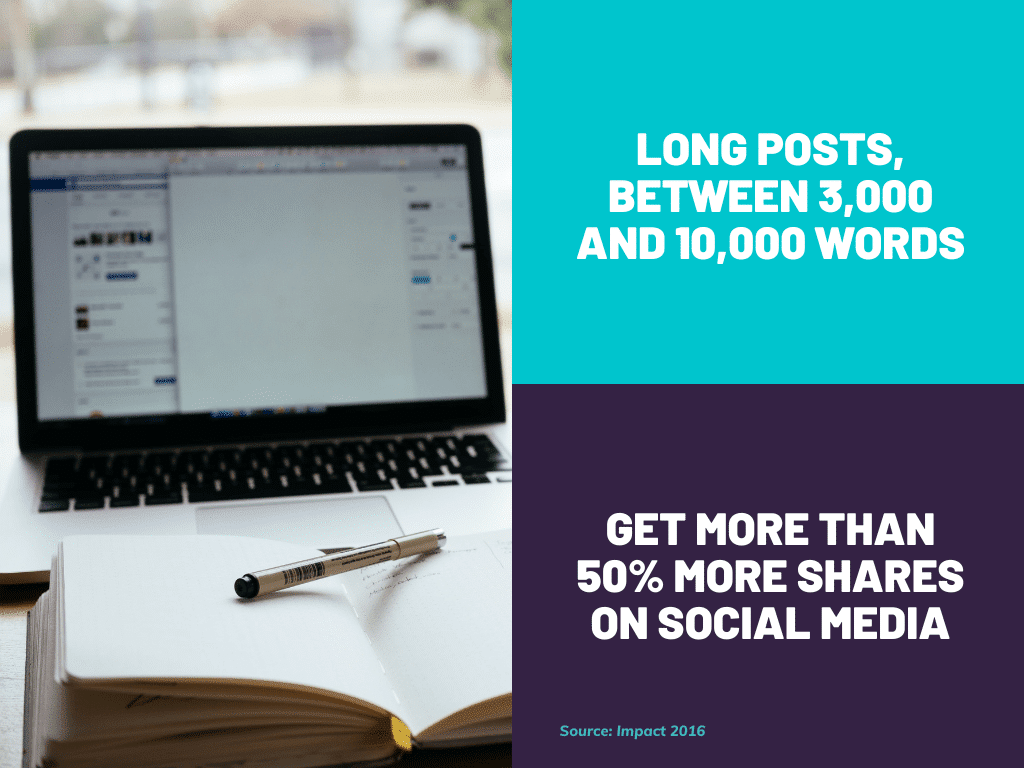 10. How Long Does It Take For a Blog to Reach the Top of Google's Results?
Source: Serpiq
It can take a while, depending on the age of your site. 55% of domains ranking in the top 3 spots are over 10 years old. When it comes to SEO, it pays to be old.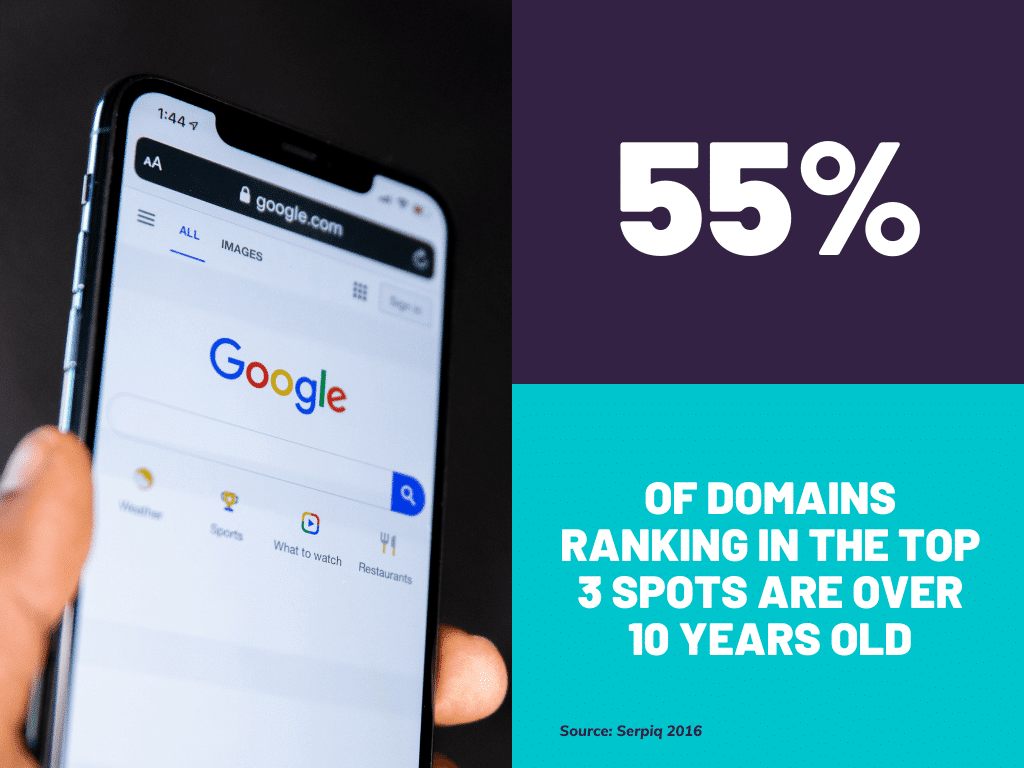 11. How Long Should My Blog Titles Be?
Source: Express Writers 2017
Studies have shown that the ideal length for a blog title is between 6 and 13 words.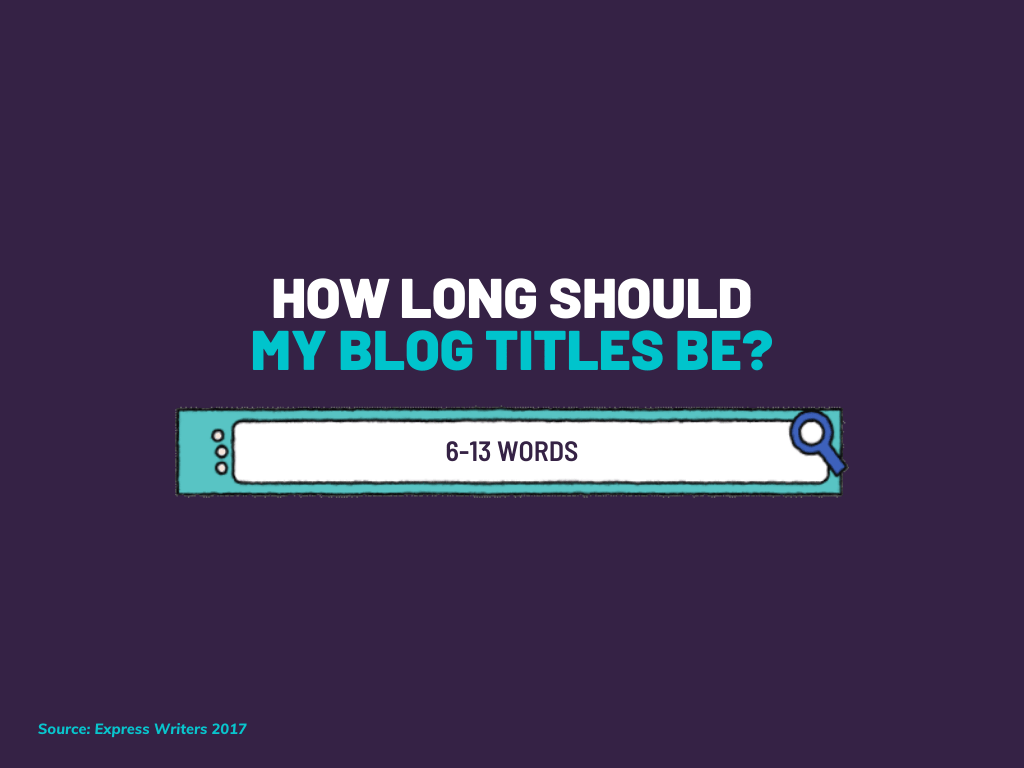 12. Can My Blog Posts Generate More Traffic Over Time?
Source: Wordstream 2017
About 10% of blog posts become what we call a compounding post, that is, a post that continues to drive more and more traffic as it ages. You can increase these odds by writing consistent, quality content.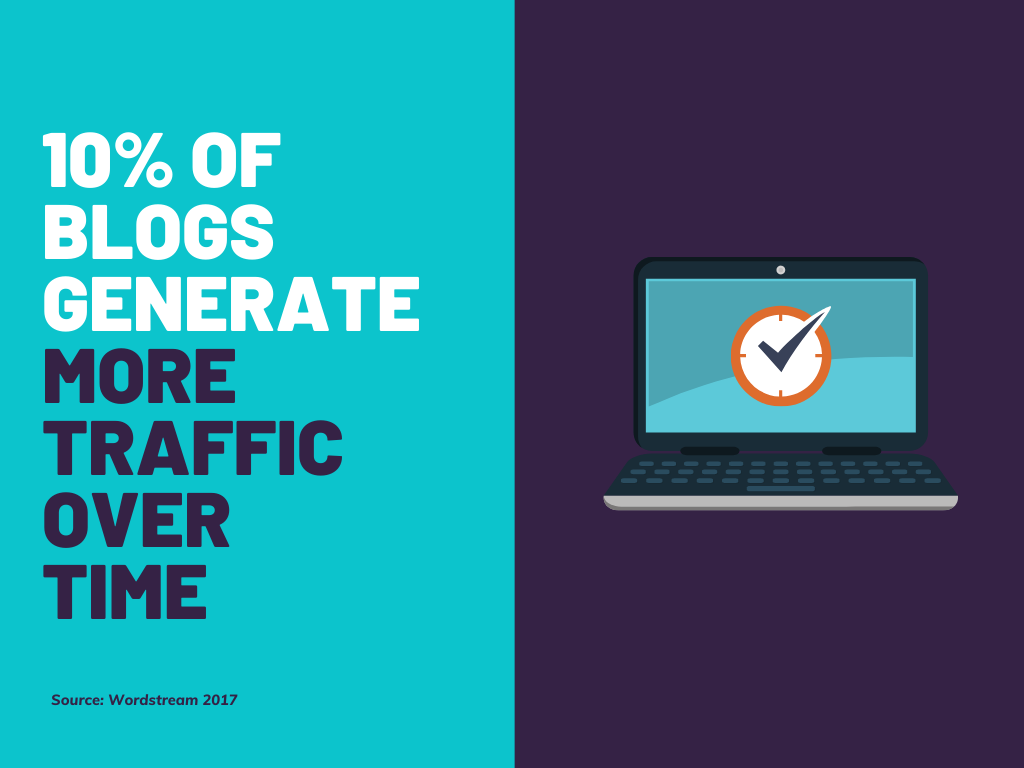 13. Do Blog Posts Lead to More Brand Awareness?
Source: Social Media Today 2017
Definitely. Sites that regularly post blogs get 97% more links than those that don't. The more inbound links, the higher your search position and that, in turn, drives more traffic to your website.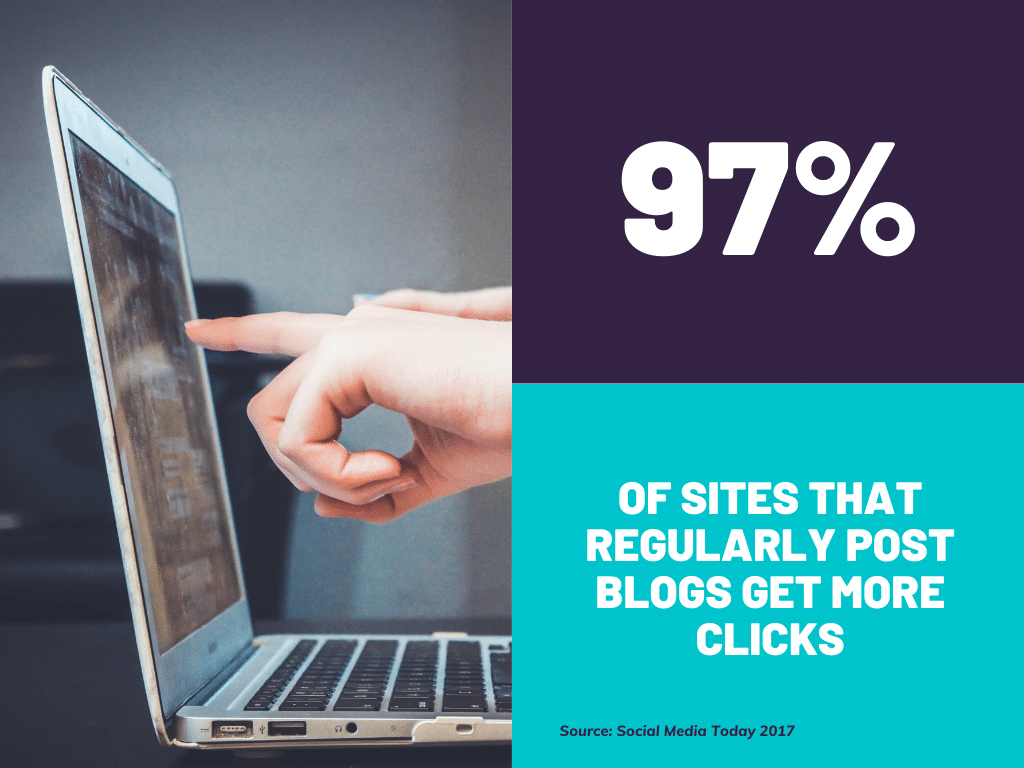 14. Can Blogging Get Me More High-Quality Leads?
It certainly does. Companies that blog generate 126% higher lead growth than those that don't.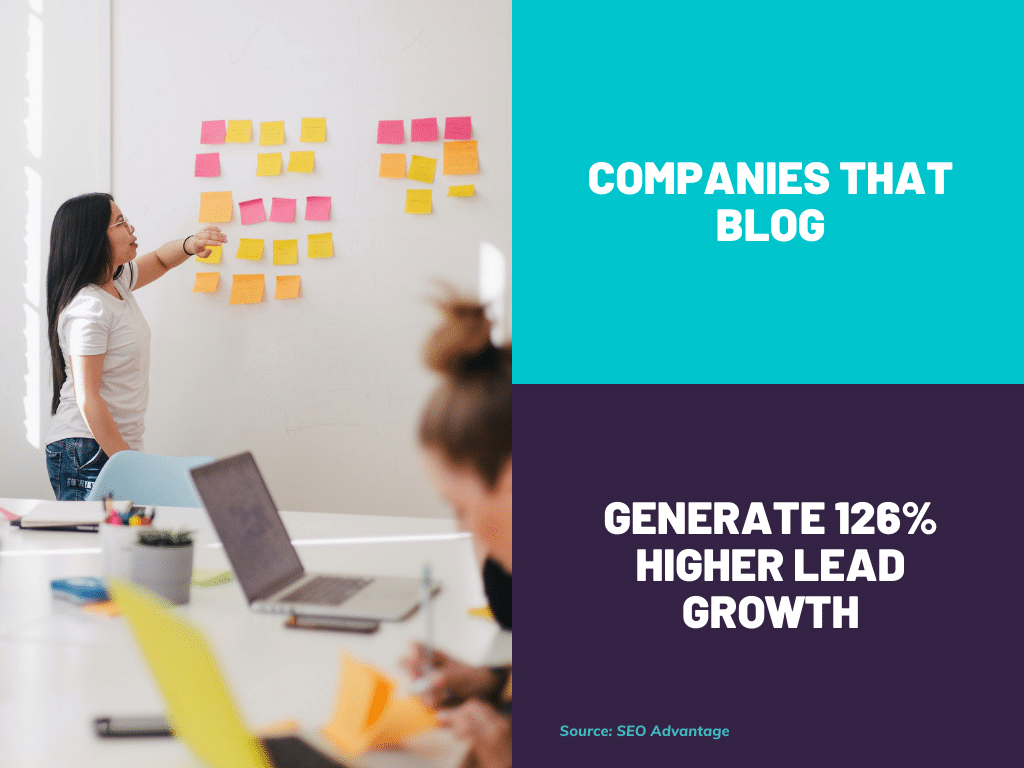 15. How Can a Blog Help My Business? Are Blogs Worth It?
Are you kidding me? Yes! Marketers that pursue blogging are 13 times more likely to see a positive return on their investments. The next time you wonder to yourself "is blogging still relevant?" or "is blogging worth it?" remember this statistic above all else.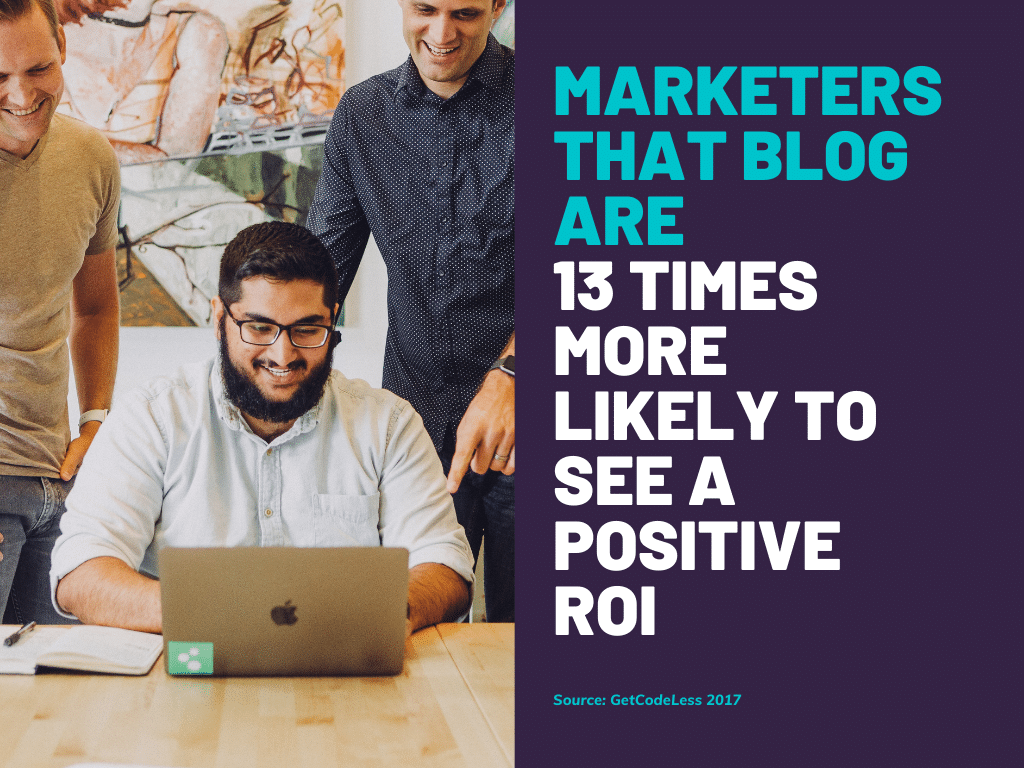 So there you have it. 15 statistically driven reasons that you absolutely, positively should be putting out blog posts on your website. If you're not sure where to begin or just want some more information, drop us a line, we'd be glad to help.