New website design for Creative Computer Solutions
Our Task: Redesign an existing website. This was for a local IT company that offers a lot of services, but needed a better way to show it to display it for their customers.
Scott started Creative Computer Solutions Inc (CCSI) in October of 1998. He realized that small businesses had a huge problem. Technology is ever changing and hiring a team to manage it all is too costly. His vision was to take technologies and computer services that were engineered for large companies and apply them to make small businesses successful.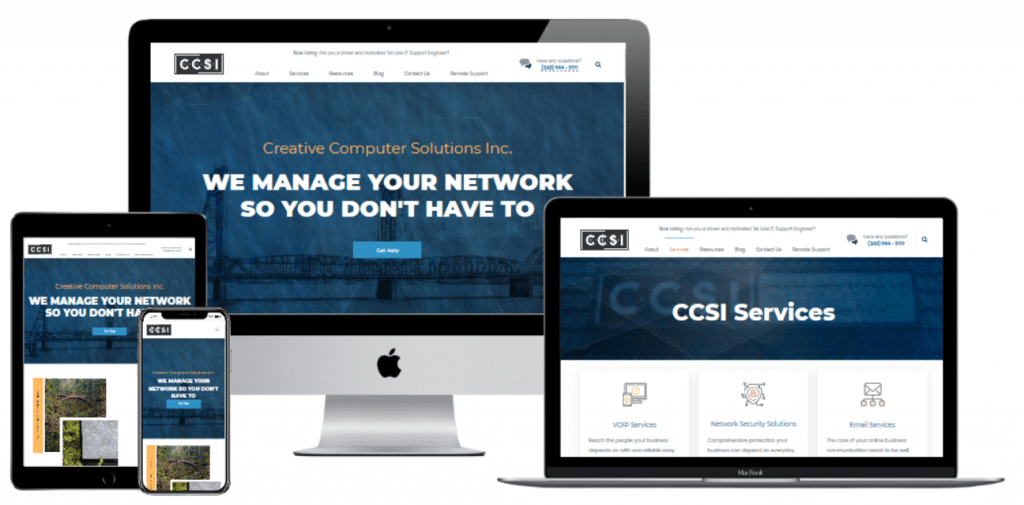 Client:
Creative Computer Solutions Inc
Categories:
Web Design, Custom PHP, Wordpress