New website design for Marks Design & Metalworks
Our Task: Redesign 2 existing websites. One website is an online parts store. We were able to design and launch both websites under one cohesive brand design. We also shot all the photography on their website as well for this.
With over 20 years of metalworking experience, Ryan knew what world-class brewing equipment should be. He also had the vision to see beyond the beer industry, to see how his expertly crafted stainless steel tanks could help grow businesses across the country.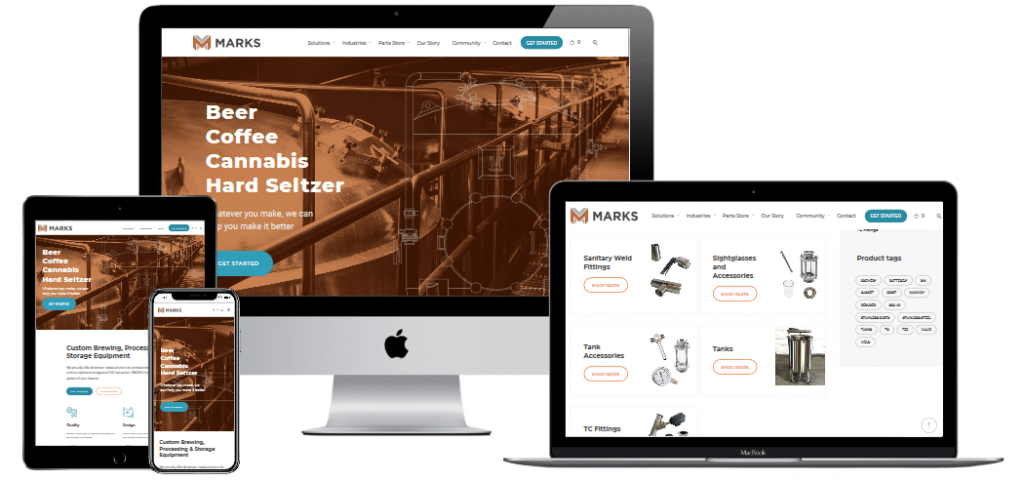 Client:
Marks Design & Metalworks
Categories:
Web Design, Custom PHP, Wordpress