Czech Hand Crafted Traditions
Our Task: Even more than this is her passion to teach the traditional crafts from her Czech heritage. Daniela travels all over the US to teach with workshops, and recently was featured in the Huffington Post.
danielam.com is a website that shows off Daniela and her traditional eggs.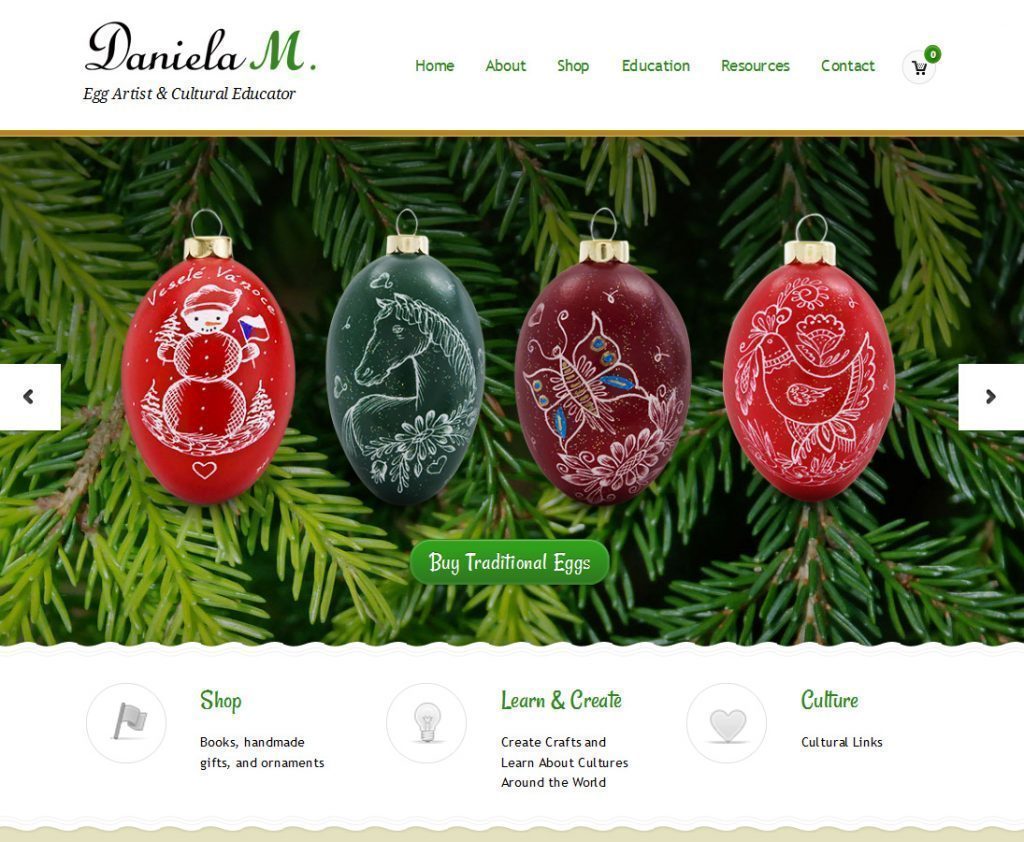 Client:
Czech Hand Crafted Traditions
Categories:
Web Design, Wordpress