SEO Portland, staying ahead in the digital landscape is essential for businesses looking to thrive. Welcome to NW Media Collective, your trusted partner for top-tier Search Engine Optimization (SEO) services tailored to the unique Portland market. In this comprehensive guide, we'll unveil how our SEO services can empower your business to achieve greater visibility and success in the digital realm.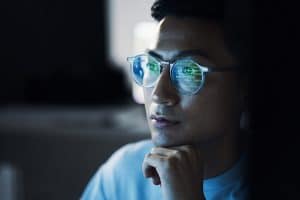 In the digital age, having an online presence is vital for businesses in Portland. Whether you're a local coffee shop, a tech startup, or a budding artist, Search Engine Optimization (SEO) is the key to ensuring your online visibility and success. In this beginner-friendly guide, we'll demystify SEO in the context of Portland and help you understand the basics to improve your website's search engine ranking.
Search Engine Optimization (SEO) is a crucial tool for businesses striving to secure their online presence and reach their target audience effectively. However, the effectiveness of your SEO efforts greatly depends on choosing an SEO company that not only comprehends the intricacies of SEO but also has a deep understanding of your specific target market. In this article, we'll delve into why it's paramount to hire an SEO company that aligns with your target market's nuances and preferences.
Understanding SEO services in Portland:
SEO Portland is about making your website more accessible and appealing to search engines like Google, Bing, and Yahoo. By doing so, you increase your chances of being found by potential customers in the Portland area.
Our SEO Portland Approach:
At NW Media Collective, we recognize that SEO in Portland requires a nuanced strategy that resonates with the local audience. Here's how our specialized services can catapult your website to the top of search engine results:
Strategic Keyword Research:Our seasoned experts delve deep into the Portland market, uncovering the most relevant keywords and phrases that your target audience is searching for. We ensure that your website is optimized for these keywords, such as "Portland's finest coffee" or "Web design services in Portland."
Precision On-Page SEO:We meticulously fine-tune the content and structure of your website to align with SEO best practices. This includes seamlessly integrating your chosen keywords into your content, crafting compelling title tags, headers, and meta descriptions that convey your Portland-specific offerings, like "Best Vegan Eateries in Portland."
Local SEO Domination:For local businesses, dominating local search results is paramount. We take charge of your local SEO strategy by optimizing your presence on Google My Business, Yelp, and prominent Portland directories. Consistency in your business's name, address, and phone number (NAP) across these platforms is our priority.
Mobile Optimization Excellence:Recognizing the mobile-driven habits of Portland's population, we ensure that your website is not just mobile-friendly but optimized for superior performance on smartphones and tablets.
Compelling Content Creation:Our content creators craft informative, high-quality content that resonates with your Portland audience. Engaging content not only keeps visitors on your site but also attracts valuable backlinks, boosting your SEO ranking.
Backlink Building Expertise:Building authoritative backlinks is central to our SEO strategy. We cultivate relationships with local businesses and influencers in Portland to naturally generate backlinks, enhancing your website's credibility.
Continuous Monitoring and Adaptation:SEO is an ever-evolving field. We employ cutting-edge tools like Google Analytics to monitor your website's performance continually. This allows us to make data-driven adjustments, keeping your online presence at its peak.
Conclusion:
At NW Media Collective, we are dedicated to enhancing your online visibility and ensuring your business thrives in the vibrant Portland market. Our SEO services are your gateway to dominating local search results, attracting more visitors, and ultimately achieving your digital marketing goals. Partner with us, and let's embark on a journey to SEO success in the heart of Portland. Contact us today about your search engine optimization needs