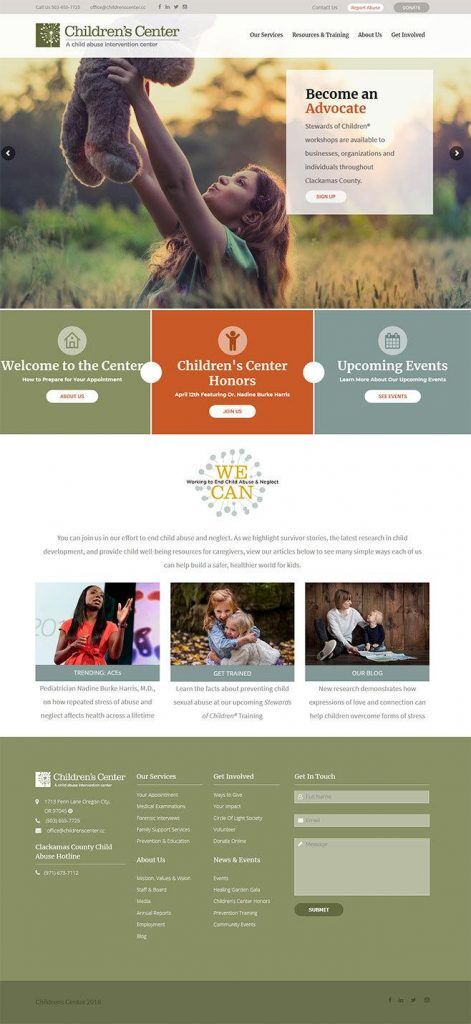 We just launched our last website for 2017! This site is for Children's Center in Portland, a private non-profit child abuse intervention center accredited by the National Children's Alliance. Children are referred to them by law enforcement agencies, child protective workers, parents, teachers, health care providers, and others concerned for their welfare.
The original website is filled with helpful information for children and family members. Their new website just makes it a whole lot easier to find everything. Doing a website re-design requires a lot of time and planning. This design has new elements for the homepage and even a completely custom resources section.
This is a good example of an information heavy website. We've gotten pretty good at coming up with designs to help make the information more accessable for visitors. Website re-designs have different obstacles and require a lot more upfront planning.
Some of our recent sites aren't in the portfolio yet, so you can just go visit the live site https://www.childrenscenter.cc. With January already here and 4 websites currently starting development our website isn't getting updated fast enough.