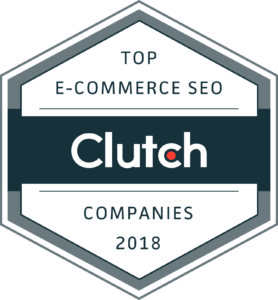 We've always been those geeky kids that were really excited to code, to learn, to innovate. News flash, we are still those kids! Our Washington office is where we all congregate to do what we do best: design and develop websites that deliver a strong and authentic message for our clients locally and around the world.
We really take the time to create a relationship with and deeply understand our clients and their business goals. With as small of a company as we are, our range of expertise in web dev is extensive and we like to think of our size as an advantage! Where else are you going to get such a focused and intimate experience while developing a website?
For those who don't know or who need something to read at the beach, here is an article from Forbes going into detail on what businesses should look for when working with a web design agency to make a website. But, never fear, we have all these skills already under our belt and in a recent press release, Clutch seemed to agree!
They ranked us among the highest-performing SEO companies within the e-commerce industry,  which helped propel our status to sixth on their sister website, The Manifest's, list of the top 15 web designers in Portland!
Clutch, a third party B2B ratings and reviews platform, also understands the value of client experience. From their DC office, they prioritize calling up previous clients of the company in question and interviewing them on their experiences during their project. This feedback is then published online to the company's Clutch profile for the world to see!
And yes, be proud, we've had five of these reviews on our profile so far and we are really excited to keep getting more!
Dean Rogers, a previous client of ours, told Clutch:
"The traffic increased almost by 50% and the feedback from customers has been overwhelmingly positive. As a smaller agency, Northwest Media is able to give personal attention to their clients, while their expertise and professionalism make them stand out among competitors."
We're so proud to have these words said about us, because every day we work to deliver the best and most personal web development services to our clients. We are looking forward to growing our presence on Clutch and to keep doing what we love to do!