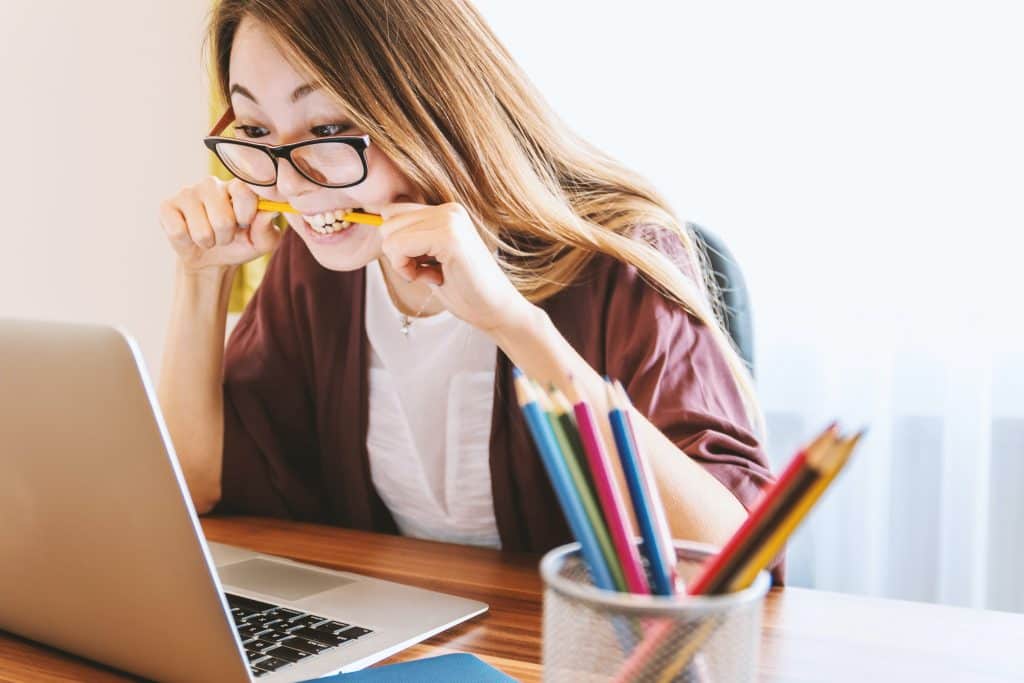 A core algorithm update, also known as the December 2020 Core Update, was rolled out by Google on December 3rd, 2020.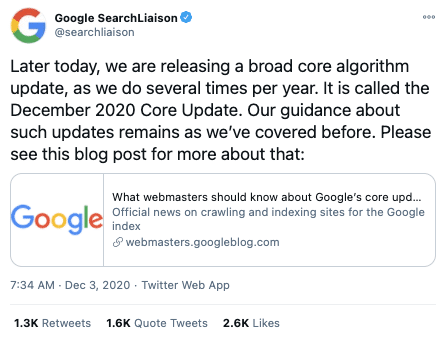 As stated in their announcement, Google's advice on the update remains the same as it always has been in the past.
This is their third core algorithm update in 2020.  Compared to the average time of these kinds of updates, it's been a while since the last core update rolled out, which was on May 4th.
The COVID-19 pandemic is likely to have postponed the release of the latest core update from Google.
As Google has had more time in between updates this time around, could it mean that the December 2020 Core Update will be more impactful to users, site owners, and businesses far and wide?
Unfortunately, we won't know the answer to that today, or tomorrow, since a key update can take weeks to release.
Background and reactions to the Core Update
Not without surprise, the SEO community's immediate reaction to the December 2020 Core Update is to hit the panic button. But, brushing up on the fundamentals of previous updates can help quell some of the anxiety.
Let's look at some of the responses: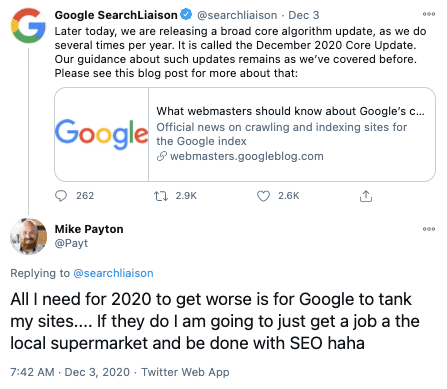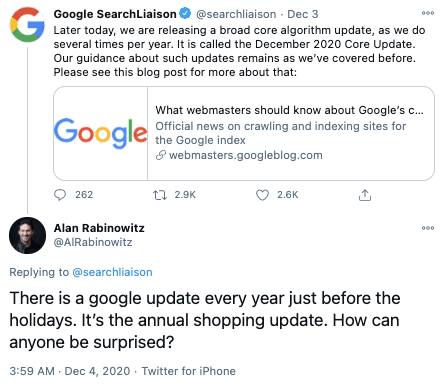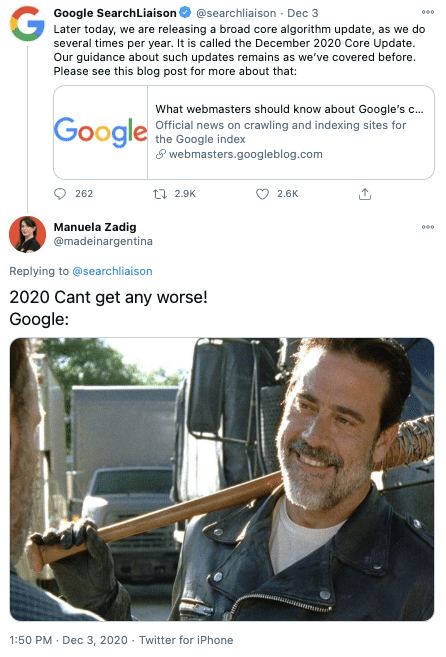 The impact of Google's December 2020 Core Update
Although Google's core updates affect websites and industries differently, this SEO report from Search Engine Journal indicates that the December 2020 update caused more ranking volatility than the May 2020 update. That means your website will likely see more significant up or down movement this month than seen in the spring. The report also showed that rankings were more volatile on desktop vs. mobile phones in some industries. And depending on your website's position before the Core Update, you may experience more or less volatility. For example, websites that held higher rankings before the update (positions 1-5) tended to see less volatility than lower-ranking websites (5-10).
What to do next?
It's understandable to expect the worst when it comes to core updates, but these updates are also opportunities for SEOs and site owners to be rewarded over the next few months for their optimization activities.
On the other hand, sites that have worked tirelessly in improving their rankings may have to go back to square one. Sites that have not made a deliberate attempt to optimize their website, conversely, may see outcomes reflecting that effort.
What's guaranteed is that everyone will be significantly impacted one way or another. Large core changes are planned to create broadly visible effects across all languages and across all countries.
When a key update like this comes out, pages will inevitably see declines or gains in search rankings. Those changes in search rankings are representative of your content's relevancy.
If your content has become more relevant after the last core update, then your rankings are likely to rise higher. The reverse is true as well.
An efficient way to send signals to Google about how relevant specific queries match your content is to add more depth and detail.
If there's a general change in search interest in a specific subject, content can also end up being seen as more relevant. For instance, content about business meetings can increase in relevancy if users are Googling more about remote work.
It's also important to note that new content will be re-evaluated against previously existing content.
Without question, search rankings will fluctuate quite a bit over the next few weeks. How do you feel about the December 2020 Update?