Google testing images in mobile search
Google was testing images again in mobile searches.  These are for search queries where the user might find an image useful as part of the description.  This was tested for a little while at the end of 2016 and goes back as far as 2014.  It could be an indication of things to come. Do you know what image Google would grab off your website?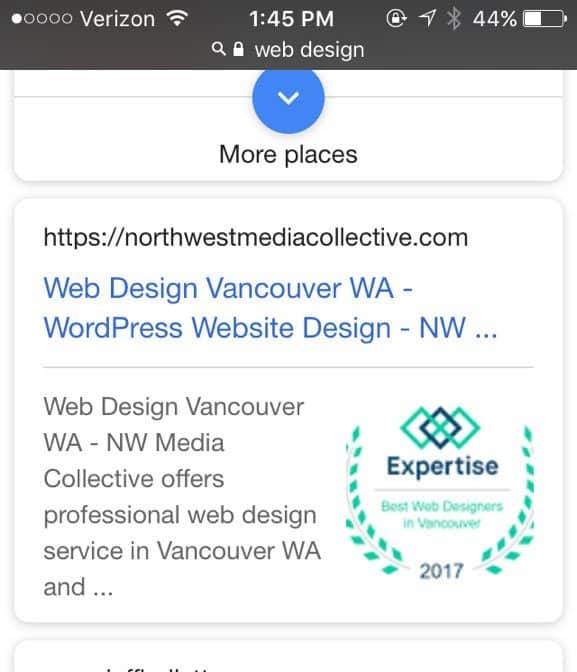 Here is a look from a screenshot off an iphone.  Choosing where you place images on your website and how to use meta data to help Google know what you want to show to clients is going to take a little more website planning.  Today's websites aren't just there to be a brochure on the web. These are more like digital advertisements.