Google Chrome browser will mark non https sites as not secure
Does your website have the little green lock at the top? Starting July 1 2018 Google is going label the top of web browsers that dont have https witth the words "not secure". This has been in the works for about a year now. Its all apart of Googles global efforts to create a more secure web.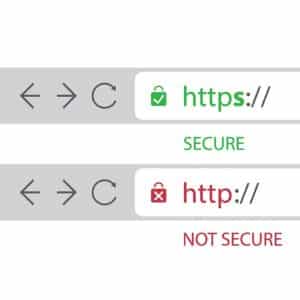 If your site doesn't have the green lock, its important to contact your webmaster to help setup the certificate. Your website url's will also need to be updated to use the https instead of http. If items aren't updated correctly, your site can still give the insecure warning.